Gumpert Apollo
German supercar maker Gumpert has unleashed the production version of its Apollo supercar. It might not be pretty but, by gum, it's fast
With a less than glamorous name – and looks to match – it was hard to know what to make of the Gumpert Apollo when we drove a very early development car back in the summer of 2005 (081).
Created by a team of hardened engineers who seemed oblivious to the vanity, hype and myth that normally define the supercar breed, the future for this no-frills Germanic road-racer was hard to predict, despite the Apollo delivering a rampant driving experience. Two years later and we're back behind the wheel, this time in a full production version, both on UK roads and at the Bedford Autodrome.
Since that memorable first drive, Gumpert has been working quietly and diligently, both at developing and refining the Apollo and in strengthening its bond with Audi. Production is ramping-up, the car we're driving is the 15th to leave the factory. If you're familiar with the way Horacio Pagani grew his tiny supercar business into one of the most exclusive and desirable automotive brands in the world, complete with the blessing of Mercedes-Benz and technical support from AMG, Gumpert's considered approach has a familiar ring to it.
For those of you unfamiliar with the Apollo, and the men behind it, a quick recap. The brainchild of former Audi engineer Roland Gumpert and based in Altenburg in the far east of Germany, the Apollo draws heavily on his racing experience and his enduring links with the Ingolstadt manufacturer. Using a twin-turbocharged version of Audi's 4.2-litre 90-degree V8 – complete with lightweight internals – and mated to a six-speed sequential transmission, the Apollo is available in three versions: Apollo, Apollo S (for Sport), and Apollo R (for Race). We're testing the 690bhp S version, as opposed to the 641bhp entry-level Apollo or the lighter and more powerful (789bhp) R. It costs £275,000 and promises a top speed of around 225mph, together with mind-altering race-car-for-the-road dynamics.
Partnership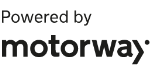 Need to sell your car?
Find your best offer from over 5,000+ dealers. It's that easy.
You swing the Apollo's door up – heavy at first before the gas struts take the strain – then drop yourself in, using the cut-out in the roof to avoid the restrictive, high-silled aperture. To make it easier to get in and out you can also remove the steering wheel, a procedure which, thanks to a brilliantly simple locking mechanism, is a million miles from the nightmarish chore of aligning splines that's associated with a conventional removable wheel.
Once in, you'll note how small the cockpit is, and that the seat, or at least what passes for a seat, is in fact a strategically padded shell fixed directly to the firewall. Fortunately the pedals and the steering wheel's rake and reach are easily adjusted and you can get surprisingly comfortable surprisingly quickly, although if you're much over 6ft tall or particularly broad of shoulder the Apollo is unlikely to be as welcoming as, say, a Carrera GT or Pagani Zonda.
A mix of clean, simple ergonomics and familiar Audi switchgear, the Apollo's interior trades flamboyance for functionality. There's a lot to pack in to such a narrow dashboard, yet everything from the bespoke Racelogic traction control display panel to the Pioneer pop-out satnav system appears well integrated and easy to operate. Some of the finishing is typical of very low volume hand-built cars but the overall impression is encouragingly cohesive, particularly for a car so clearly conceived as a thinly disguised road-going race car.
Fitted with the quietest of three exhaust options, this particular Apollo starts with a muted rumble, an assortment of zizzes, whirrs and chatters providing a suitably businesslike mechanical accompaniment. Fitted with a sequential transmission – operated by clutch pedal and a big vertical lever as opposed to paddles behind the steering wheel – the Apollo's similarity to a GT racer is unmistakable, and focuses the mind perfectly.
The clutch pedal is weighty but not ridiculously so, while the lever requires a firm, positive shove fore or aft to deliver crisp shifts. It's odd, but when you know you're operating a sequential gearbox you somehow expect only to use the clutch when pulling away. Consequently synchronising your left foot and right hand for every shift feels unnatural at first – a bit like patting your head and rubbing your stomach – but it soon becomes second nature.
First road impressions are of a car with a pin-sharp focus and uncompromising nature. The suspension isn't supple like a Zonda's but it yields j-u-s-t enough to round the sharpest edges off road imperfections for it to work. While this makes for a busy and at times uncomfortable ride on nasty B-road surfaces, it doesn't seem to deflect the Apollo from its course, and immediately conveys a sense of total, iron-fisted control unlike any other supercar I've ever driven.
It's not all whiz-bang, omigawd acceleration, though, for the Apollo is an easy and undemanding car to guide at sane speeds. The steering is both light and linear, the front end responding directly but with encouraging feel. There are massive reserves of grip, but far from it dominating the experience the Apollo's chassis is talkative and reactive, while it's reassuring to note that the front tyres are the first to find their limit, the tail feeling supremely tied-down, even at elevated road speeds.
It's a mark of the Apollo's latent potential that a circuit is essential to truly discover what it's all about. Fortunately we manage to secure some time at Bedford Autodrome, although not on our regular West circuit test track but on the complex's monster GT circuit. It's frustrating that we can't attach our test gear and go for a lap time, but the GT circuit's extra length really allows the Apollo S to hit its formidable stride.
On the GT circuit's main straight we repeatedly pull 160mph without really trying, before working the huge and hugely effective brakes (cast iron discs clamped by Apollo-branded AP callipers). Hugely stable into the corners, thanks in no small part to the considerable rear aerofoil and underbody-generated downforce, the Apollo S's limits aren't something you rush to find. Rather you nudge closer and closer to them, building-up to the point at which you begin to feel it move beneath you.
What's certain is that when we get the Apollo S back to Bedford, it has the ability to lay down a blistering new benchmark time on the West Circuit, eclipsing the Carrera GT's 1.19.70sec and perhaps even challenging the Radical SR3's 1.17.10sec lap for outright honours. Now where did I leave those brave pills…?
Specifications
| | |
| --- | --- |
| Engine | Mid, longitudinal 90deg V8, 4163cc, biturbo |
| Max power | 690bhp @ 6300rpm |
| Max torque | 675lb ft @ 4000rpm |
| 0-60 | 3.0sec (claimed) |
| Top speed | 220mph+ (claimed) |
| On sale | Sole distributor: Racetech (www.racetechuk.com), |