DMS 997 Turbo
911 Turbo gets Carrera GT levels of power
We've driven this car before. Back in issue 104 Henry described the DMS 997 Turbo's performance as delivering 'a haymaker to the base of your spine'. Then it had 534bhp. Now it has 605bhp…
As before, the DMS Turbo gets a new ECU and exhaust, but now you can add to those a new manifold and some tweaks to Porsche's variable geometry turbines. So, bigger lungs, better breathing.
At first it's hard to see what the fuss is about. Sure, the exhaust provides more accompaniment, but it doesn't suggest this car is packing the same power and a healthy 162lb ft more torque than a Carrera GT – all channelled through the standard clutch, four-wheel-drive system and suspension.
Ah, a quiet, straight road. Select third at 2000rpm and hear the noisier turbos start to whoosh and fizz. Plenty of bark, not much bite – it doesn't feel as responsive and rapid down here as the standard car, although DMS's Rob Young claims it produces more torque everywhere.
No matter, 3000rpm has just passed and all hell's broken loose. The turbos are now properly hooked up and Henry's haymaker has connected. God, it sounds fierce. And then the needle scoots past 4500rpm and urgent, pressing acceleration becomes raw, savage, grip-wheel-hard-and-concentrate acceleration. So this is what 1.4bar of boost feels like.
Where the standard Turbo is linear, almost apologetically smooth, and has given its best by 5000rpm, the DMS just gets more and more eye-popping until the 6750rpm limiter calls time. It's epic, hilarious and addictive in every gear, yet docile when cruising.
The drivetrain and suspension do a great job of keeping things under control, but as with all Turbos it's a bit soft at the back, and despite the optional LSD and PCCB brakes, it's best to take a gentle approach into corners, be patient through them and deploy the throttle progressively as you wind the lock off. Then simply sit back (as if you have a choice!) and enjoy.
Partnership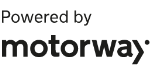 Need to sell your car?
Find your best offer from over 5,000+ dealers. It's that easy.
The turbo mods and new manifold aren't cheap (£5170 and £2056 respectively). Add the ECU and exhaust work and the total bill is £11,600. However, DMS's pack fundamentally alters the Turbo's character, giving it an angry, volatile, animalistic edge. Cheaper than a GT2, too.
Specifications