Chevron B8
'60s racer is reborn in 'continuation' form. How does it shape up?
The building of brand-new historic cars from original drawings and tooling is perhaps the ultimate expression of retro engineering, yet controversy surrounds these so-called 'continuation cars'. Why? Well it mostly boils down to cash, with owners of the period originals fearing that the values of their investments may be harmed by these new arrivals.  But the demand is there, so it's no surprise to find more and more classic names and shapes returning to the marketplace. Ginetta has set up a new subsidiary company to reintroduce its historic racers, Lola will build you a shiny new T70 if your pockets have the required depth, and now Chevron has entered the fold with this, the B8.
But before we get to the car, there's a story to be told, because there have been quite a few arguments and disagreements surrounding the Chevron name in recent times. Derek Bennett first formed the company in 1965, and until his untimely death in a hang-gliding accident in 1978 it produced a raft of successful sports and single-seater racing cars. After Bennett's demise the company changed hands a couple of times before being bought by Westfield founder Chris Smith in 2006, but a row had been brewing since the Chevron Cars trademark was erroneously not renewed in 1997. It was registered by Vin Malkie a few years later, so there are now two companies bearing the Chevron name. Smith, however, is the one holding the intellectual and property rights and he wasted no time setting about a run of continuation cars using the original designs, moulds and jigs – with restoration specialists Kelvin Jones Motorsport handling the build process – and has already been awarded the all-important FIA Historical Technical Passport.
And so to the car itself, and what a gorgeous thing it is. Sitting just a few inches from the floor, its simple yet curvaceous glassfibre body flows over a chassis built by Arch Motors – just as the 44 original B8s were in the 1960s – and a 2-litre BMW M10 in-line four, which back in the day Chevron crowbarred from a 2002tii and modified with a dry sump and twin 45 Webers.
Partnership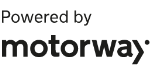 Need to sell your car?
Find your best offer from over 5,000+ dealers. It's that easy.
Squeeze yourself through the small door and behind the wheel and everything feels so delicate and light it's no surprise to find the car weighs just 575kg. It's beyond minimalist. The B8 appears to wrap itself around you; it's small but not short of space, snug but not cramped, designed for a purpose.
The eight-valve motor packs a 220bhp punch, enough for a power-to-weight figure of 389bhp/ton, or to put it another way more than a 911 GT2. The Hewland FT200 gearbox is a delight, so fast with its short throw and positive too. And yet, like so many historics, it's the steering that steals the show, reacting instantaneously to your thoughts and feeding back unfiltered detail to your hands. It's perhaps no surprise that you become part of the machine when it's so compact and clean, but it's just so refreshing to command something that does without all the fripperies of modern-day motoring.
Ignore the controversy. It counts for nothing when that BMW motor is on full song and the B8's wheel is alive in your hands. Instead enjoy the simple fact that through continuation cars we are able to experience the same pure feelings that the lucky few did four decades ago. 
Specifications