Aston Martin Valhalla: will plug-in supercar beat the Nürburgring lap record?
Using technology derived from Formula 1, the Valhalla promises to deliver stunning track performance when it hits the road next year
It's not been the smoothest of journeys, but Aston Martin's mid-engined supercar programme is finally nearing reality. First shown at the 2019 Geneva motor show, the V8-hybrid Valhalla is scheduled for production in 2024, with the first development mules hitting the road later this year. 
Limited to just 999 units, the Valhalla is Aston's second mid-engined supercar after the ultra-exclusive Valkyrie. Using a radical high-downforce design and an electrified powertrain, the Valhalla was initially predicted to achieve a 6 minute 30 second Nürburgring lap time, which would break the production car record currently held by the Mercedes-AMG One. We eagerly await to find out whether Aston will deliver on that claim.
Further cementing Aston Martin's relationship with Mercedes, the Valhalla will feature the flat-plane crank 4-litre twin-turbocharged V8 from AMG's GT Black Series. Combined with three electric motors (two at the front and another integrated into the gearbox), the system generates a peak of 998bhp, with the front motors enabling precise torque vectoring. To save weight, the front motors provide reverse drive rather than an extra ratio in the gearbox. 
The mechanical specification has evolved since the Valhalla was initially announced with dual-motor hybrid assistance and 940bhp, and its projected 2.5sec 0-62mph time and 217mph top speed figures will likely be revised for the final car.
Leaning heavily on research and expertise from Aston's Formula 1 team, the Valhalla is built around a bespoke carbonfibre tub with pushrod front suspension sporting inboard mounted springs and dampers to reduce unsprung mass.
This is complemented by a multi-link rear suspension system that uses Multimatic's variable spring rate and adaptive sport valve damper units, allowing the Valhalla to provide an adjustable ride frequency to suit the road or track. As much as 90 per cent of the car's dynamics have been honed on the simulator, with works F1 drivers Fernando Alonso and Lance Stroll having a hand in its development.
Partnership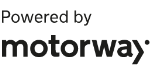 Need to sell your car?
Find your best offer from over 5,000+ dealers. It's that easy.
A track mode will stiffen the chassis and lower the ride height, with the Valhalla's CFD-formed bodywork designed with input from the F1 team's aerodynamicists. Movable wings and a DRS system help optimise efficiency and downforce, with a peak of 600kg generated at 149mph.
The Valhalla's waist-high, low slung silhouette is visually distinct from any other series production Aston, and includes numerous elegantly integrated engineering touches. The roof-mounted air intake, for example, incorporates three openings - a central one to feed the V8 and two on either side to feed cooling air to the oil coolers for the engine and gearbox - and bleeds into top mounted exhaust pipes.
Dihedral doors allow you entry to a wider and larger cabin than that of the Valkyrie, the Valhalla having been designed as a usable, day-to-day supercar that happens to have hypercar performance. The environment screams motorsport, with carbon and alcantara clothing the doors, centre console, dashboard and steering wheel, and reclined bucket seats providing a race car style driving position. 
With an expected £500k+ price tag, Valhalla will remain an Aston for the few rather than the few more, but the tantalising mechanical specification and performance claims will raise more than a few eyebrows at Maranello and Woking.