Brabham Racing BT92
German tuning outfit turns the BMW M3 into a carbon-bodied £250K monster
I'm stumped. How do I describe the Brabham Racing BT92? Where do I start? Should I even try? I imagine you're intrigued by the name. Me too. And so, as it turns out, is a gently fuming Australian F1 legend called Sir Jack Brabham. A few eyebrows have been playing fast and loose with gravity at BMW, too. So many questions… 
But I'm a little preoccupied right now. We're on a road about 20 minutes out of Marbella that winds through the stunningly beautiful Sierra Bermeja national park and it's taking its toll on my concentration. With what little thinking room I have left, I'm wondering if I should really have to be working this hard. The road's snaky for sure but, for the most part, its ascent towards the clouds is gentle, its surface largely unravaged, benignly cambered and grippy. It's the sort of road a BMW M3 would take apart with pace, poise and a complete absence of fluster. But, to tell the truth, I'm beginning to sweat. My immediate surroundings are reassuringly familiar M3 Coupe – albeit re-trimmed to create an extra-leathery ambience – but the sounds and sensations generated by my attempt to storm the summit with a modicum of control and style are not. They're not even what I'd expect from a heavily tuned 'n' tweaked BMW from the likes of Alpina or AC Schnitzer. In fact, this doesn't feel like an M3 at all – or a BMW come to that.  
There's the engine for a start. My God, the engine. The subtlety of the regular M3's creamy but soulful V8 has been lost to the closest thing I've ever heard to the hard-blat, GT40-dubbed soundtrack of Steve McQueen's Mustang GT390 in the film Bullitt, right down to the rattling 'reverse gargle' from the induction on the downshifts. But with a faintly insane 8550rpm rev limit – and you'd have to be here to fully appreciate what that sounds like. Let's just say the hills are alive with the sound of furious, open-mouthed, naturally-aspirated V8 combustion. It isn't music but it is almost unbelievably glorious and sets the ultra-hardcore tone for the rest of the car beautifully. 
Partnership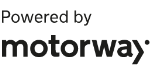 Need to sell your car?
Find your best offer from over 5,000+ dealers. It's that easy.
Yes, it's fast. The production BT92 will have a full 4.4 litres, 508bhp, 354lb ft of torque, a top speed just shy of 190mph, 0-62mph in four seconds, maybe a little less. This development car is running with a 4.0-litre version of  the highly worked-over engine but still kicking out around 460bhp and it feels notably nuts in a straight line. Brabham Racing's approach is 'deep engineering' and in this case it means a new, balanced crankshaft, 'sports' camshaft intakes and outlets, complete preparation of the cylinder heads, 0.5mm larger intake and outlet valves, specially engineered valve seats, new valve springs, hydraulic lifters with a special coating, balanced con-rods, specially coated pistons, modified single throttle bodies and intake funnels, a 4-into-1 exhaust manifold and a complete sports exhaust system from the cat to the rear silencer (also available with noise reduction at extra charge – no thanks). 
Add free-flow air filters, an ECU remap and the reset 8550rpm rev limit and you have, well, the M3's evil brother. And, frankly, I'd be tempted to leave it at that. Serious snarl and supercar-stuffing thrust on call for those incognito assassin moments. Maybe beef up the brakes. But no, there's more. A completely new autoclaved body in carbon, a new braking system with six-pot monobloc calipers at the front (380mm discs), four-pots at the rear (350mm discs), fully adjustable coil-over-damper suspension and perhaps the most extraordinary wheels I've ever seen on a road car – deeply sculpted 19in forged alloys toting bowed carbon spoke filaments and shod with Dunlop Sport Maxx GT tyres of unashamedly gargantuan dimensions (265/35 ZR19s at the front and 315/30 ZR19s at the rear). 
And this is where the BT92 and I are parting company. The styling is simply amazing: what the standard M3 would look like through a haze of recreational drugs without the health risk. It goes hard and sounds sensational. The fact that so much spine-tingling firepower is mated to the six-speed manual 'box and not the paddle-shift SMG transmission delivers drivetrain rewards drivers of standard M3s wouldn't believe. And the brakes are phenomenal – right up there with the best of what Porsche has to offer.  
But this road and the chassis just aren't gelling. The suspension's too low and hard, many of the turns too tight . The chassis is bobbing and jinking, scratching for neat lines and traction where a regular M3 would settle to a natural rhythm and flow. Body control is exact and economical, roll minimal, available cornering speed on the smooth, open sections extremely tasty. Too much loud pedal too soon and there's either a fairly vicious tug from the traction control or, if it's switched off, you'll find your backside moving in a rapid arc towards the undergrowth – easily collectable but not as progressive as it would be in a standard M3.   You meddle with the M3 at your peril. You can make it faster, you can make it harder, you can make it louder. You can even make it look a million dollars (and cost around £250,000). Brabham Racing has done all of that. But you can't improve the package. And if Sir Jack has anything to do with it, you can't nick his family name. Watch this space.
Specifications