AC MkVI
The looks are familiar but under its skin the AC MkVI is almost completely new
Jurgen Mohr, AC Cars' commercial director, sums up the reason for the MkVI's existence. 'For the past 20 years, I've been chasing a dream of building the perfect AC Cobra. And now, I think we are there.' Of course, we've heard this claim many times before from replica makers across the globe, but this one's a lot more serious – it wears the right badge, has direct, if tenuous, lineage back to Thames Ditton, and in terms of its technical package it's bang up to date.
The MkVI's recent launch has certainly raised eyebrows in the press. The unveiling of the car was as unexpected as it was welcome, because having AC on the market sees the continuation of a marque that's been around in one form or another since 1901 – good news in the current climate, where the latest de rigeur in the volume car business seems to be bankruptcy followed by extinction.
The rebirth of AC has been made very much on a firm financial footing, and grounded with a healthy dose of Teutonic good sense. You'll notice that company literature describes the MkVI as being built for 'AC by Gullwing'. And there's a good reason for this – Jurgen Mohr has been building the famous Mercedes-Benz 300SL replica, known as the Gullwing, alongside his own AC Cobra replicas for several years.
Mohr's dream of building the perfect Cobra brought him into contact with Alan Lubinsky, the then-owner of AC. 'We had perfected our Cobra replica over the years,' says Mohr. 'During its evolution we'd completed a serious amount of detailed work into the engineering and chassis, because we wanted to make the best.'
However, to make it perfect, Mohr needed an AC badge on it. 'I got in touch with Alan, and told him we were building the best Cobra in the world. As soon as I sent him pictures and technical details, he became energised with the idea – a meeting was had and, almost immediately afterwards, we agreed to join forces.'
Partnership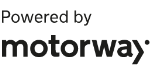 Need to sell your car?
Find your best offer from over 5,000+ dealers. It's that easy.
The pair then worked closely with each other to formulate their idea of how the AC MkVI should evolve. Mohr is keen to explain that, although the classic look and feel of the Cobra remains, it should also appeal to drivers used to the equipment levels in their modern cars. As Mohr explains, 'This brings the AC into the modern era.'
Changes over the previous car are legion – a lengthened wheelbase adds legroom; the optional and exceptionally pretty hardtop, with gullwing doortops, adds an all-weather factor; air conditioning provides much-improved demisting; seat heaters mean you stay warm; the large fuel tank means you'll not be filling up every 150 miles; and the retro-styled Becker Mexico features Bluetooth phone integration and sat/nav. These are features that modern car drivers now take for granted. 'Some purists say that this may not be needed,' reckons Jürgen, 'but the MkVI is a car you can enjoy on a long trip to the south of France.'
But who will buy the AC MkVI? Jurgen says that there are many buyers out there looking for something a bit different. 'The Porsche 997 is a perfectly evolved car, but there are too many of them – with our car they get exclusivity, and all the benefits of a classic.' He says that a 'substantial' number of orders have already been taken for the £93,500 car, and production is set to rise to 60 per year in the medium term.
It's hard not to be impressed by AC's pragmatic approach. It readied the car, built the factory and sorted its finances long before going public with the MkVI – and both Jürgen and Alan Lubinsky excitedly talk about future models. But not before they know they can deliver the goods.
A tour of the factory in Heyda, near Dresden, reveals a lot about the attention to detail that's been put into the MkVI. Alongside the AC's bodyshells and naked chassis sit a handful of Gullwing replicas in various states of build. They ooze quality, as does the innovative aluminium-over-fibreglass construction of those AC shells.
It's an anonymous-looking installation (in a former life, the buildings were occupied by a Honda dealership, and it shows), and is easily missed when driving into AC's newly adopted home town. It's an extremely peaceful location too – but that tranquillity is shattered when our pre-production MkVI is fired up…
Under the bonnet nestles a 6.2-litre, 437bhp Corvette LS V8. The bespoke plastic engine cover looks almost incongruous, and chief engineer Christian Wolf is apologetic, quickly telling us that this AC-logo'd item will probably not make it onto production cars. 'People buy a car like this to see the engine,' he says. Amen to that. Breathing through a cone filter and blaring through a pair of side exhausts, it's hard to believe that the rumbling V8 is actually road legal.
Christian's quick to point out that AC's working on getting the car fully EU5 compliant on emissions, and it will pass the stringent TüV homologation tests – so it should be legal even for the toughest European markets such as Switzerland.
But, right now, it's time to hit the road. First impressions even before the MkVI turns a wheel is that the quality has taken a step forward from the previous incarnation. Which in itself is a major achievement, given how AC aficionados are quick to acknowledge that from the MkIV onwards the build had been really tightened up.  
The driver's door opens and closes with a solid clunk, aided by its side-impact bar and purpose-built handle and latch (which accurately apes the original car's). Attention to detail abounds here, and the aluminium-hybrid body looks and feels beautifully finished.
The hand-stitched leather interior has been put together well, and there's plenty of legroom. If anything, the pedals feel a little too far away, and moving the seat forwards puts the non-adjustable steering wheel too close to the driver. Once again, Christian promises that an adjustable pedal box is in the pipeline. Ergonomically it's hard to fault otherwise, although the VDO gauges of our pre-production car don't tug the nostalgic heartstrings quite as effectively as a set of Smiths instruments. Alan Lubinsky smiles, '…but we have just struck a deal for AC-branded Smiths dials.'
Setting off, it's clear that the Corvette drivetrain suits this car extremely well. Getting to know the MkVI doesn't take long, and is aided by the smooth clutch and positive, if meaty, gearchange, even if the shift throw is longer than a MkIV's. But given that the car weighs a mere 990kg without the hardtop, and has more than enough torque to topple the BT Tower, lazier drivers will quite happily row it along using two or three gears at most. The V8 pulls cleanly from 1000rpm onwards, making the MkVI a pussycat to drive in town. That exhaust system really is musical, and as well as blaring away under any sort of throttle load it pops and cackles on the overrun in the way that its Holley-carburettored predecessors did. I can hardly believe it's road-legal – and neither can the open-mouthed Eastern Germans, who stop and stare while we're trying to keep things quiet through town. Thankfully Heyda is quickly cleared, and as soon as we hit the open road the scale of the MkVI's towering performance becomes apparent. AC claims that 0-60mph is dispatched in 3.9 seconds and that's easy to believe, even if traction is easily overcome in any of the first three gears (Race Logic traction control was fitted after our drive - Ed) – in the dry. But it's between 40-100mph that this car really flies, and, as long as there's anything above 1500rpm showing on the tacho in third, fourth or fifth, the MkVI flings the driver to naughty-naughty almost too quickly for its own good. But despite the fearsome reputation of the MkVI's predecessors, this is no uncivilised racer for the road. Yes, injudicious use of the throttle pedal will have it gyrating faster than John Travolta in a white polyester suit but, in the main, the rear end remains resolutely planted. For those who want it, AC is working on a traction control system that should add an extra element of security. Just as Christian had promised in his quick pre-drive briefing, suspension – or more correctly damping – control is superb. On the pockmarked roads near the AC factory, the MkVI's chassis gets a real work-out. Corners that would have a MkIV's rear squirming in protest are shrugged off by the new car; it holds its line resolutely at any sane speed no matter how unpredictable the road surface. The torsional rigidity of its chassis clearly helps, too, and there's no scuttle shake to speak of. The unassisted steering is quick, but never feels nervous – it simply does your bidding without unpleasant kickback.
Another major development is the brakes. Four-pot Porsche calipers with drilled and vented discs (332mm front, 298mm rear) provide all the stopping power you'll ever need, and it never comes close to fading. The pedal set-up can be tailored to the customer's tastes but the short-travel, assisted feel on this car works brilliantly – and jumping out of a modern car into this one won't induce an anxious moment come the first stab of the centre pedal. The AC MkVI is a fine achievement and, just as Jurgen promises, it is a real step forward. Although it's doubtful that many customers will press theirs into daily use, it's refreshing to know that the MkVI will step up to the plate. Yes, it has faults, although they are niggling, such as the compromised gearchange and driving position (which will be fixed), but it's a car that maintains all of the soul of its forebears while adding the benefit of Teutonic build quality and a modicum of modern car civility into the equation.
Welcome back, AC – the dream is still alive and kicking in Eastern Germany, and coming soon to a dealer near you.
Reproduced courtesy of Octane magazine.