Rover 75 V8
Mustang power aims to pump up flagship 75
You're looking at a centenary flagship - a showcase for Rover's self-proclaimed brand cues of 'Value, power-in-reserve and attractive design'. It's not an unappetising plan, promising the kind of smooth, powerful charm that epitomised 'old Rover' and makes us occasionally misty eyed when watching reruns of The Sweeney.
On paper, too, there's cause for optimism. Behind the bold new grille is the same Ford-sourced 256bhp 4.6-litre V8, mated to rear-wheel drive, that we've already experienced in the MG ZT 260, though the Rover has a four-speed auto where the MG has a five-speed manual.
Optimism, however, is a double-edged sword, and the expectation it fosters drains away, sand-like, when you get down to driving. The throttle is so lacking in feel and progression that it's hard to get the V8 spinning, and you need leaden boots to get into the cream of the powerband. The band is wide enough once you're up there, but still it never feels like you're getting the promised 302lb ft of torque, while the auto-box is frustratingly unresponsive.
Driving enjoyment isn't enhanced by the steering either, which is lifeless and uncommunicative (and hampered by the rock-hard, 'light-oak veneer' rim of the steering wheel on this car). And don't get me started on the brakes, which demand another great bootful of pedal pressure before they'll agree to get any stopping done.
Thank heavens for the chassis, which is keen to pitch you into the corner and throw you out of the exit like an irritated bouncer, the fine line between humdrum understeer and edgy oversteer being treadable without trepidation. Two or three corners like this leave you both breathless and disappointed. It could have been so much better.
Rover wants £32K for the V8, and nearly £36K for the spec you see here, which includes a £3K sat-nav/TV pack among other trinkets. It would not be a high price to pay for a worthy flagship, but this isn't one. Shame. After 100 years of effort, rewards should be sweeter than this.
Partnership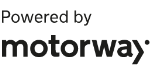 Need to sell your car?
Find your best offer from over 5,000+ dealers. It's that easy.
Find used Rover 75's for sale on the Classic and Performance Car site here.
Specifications
| | |
| --- | --- |
| Engine | V8, 4595cc, 16v |
| Max power | 256bhp @ 5000rpm |
| Max torque | 302lb ft @ 4000rpm |
| 0-60 | 6.8sec (claimed) |
| Top speed | 151mph (claimed) |
| On sale | Now |