Michelin We Are Racers: Episode 2
Looking forward to Le Mans? This video takes a look at the previous round of the WEC. Episode two here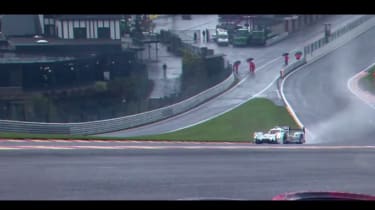 In the second of two videos produced by Michelin, the last race before Le Mans, the 6 Hours of Spa, is featured to emphasise the importance of tyres in the varying challenges of endurance racing.
Despite grabbing their first pole position with the new 919 Hybrid race car, Porsche were unable to steal victory from Toyota at the famous Circuit of Spa Francorchamps.
But with the darkness of night, threat of rain and dangers of changing winds, Michelin's video confirms why the next race at Le Mans is the most daunting race on the FIA World Endurance Championship calendar.
Porsche hopes to take the fight to Audi and Toyota for the overall victory at Le Mans this weekend, the 82nd running of the legendary 24 hour race starting at 14:00 BST on the 14 June.