This week on evo - Audi R8 GT3, Ford Fiesta RS, Ford Focus ST Eurotrip and more
A look at the most exciting things from the world of evo this week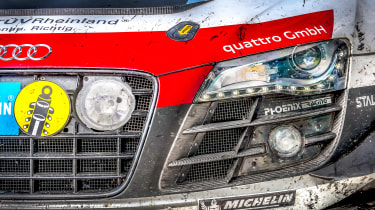 The closing week of January broke rumours, revealed cars and popped and crackled its way onto evo.co.uk. They might call January the most depressing month of the year, but thankfully for us petrolheads, the motoring world has been as active as ever. 
The evo team has been on track in racing cars, slipping and sliding on snow and travelling across the European continent in a brand new hot Ford. We summarise some of our week's best bits below.
Audi R8 GT3 driven on track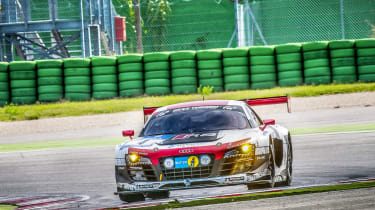 Richard Meaden watched Audi's 561bhp V10 racer lap him multiple times when he raced at the Nurburgring N24, but this week he got to slip behind the race winner's wheel. 
Our latest Inside evo video took you onboard, projecting the gorgeous wail of the Audi's unsilenced 10-cylinder in all its glory and revealing why the R8 was so fast around the Green Hell.
>Watch - Audi R8 GT3 driven
Ford Fiesta RS in development?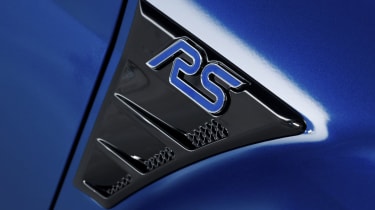 Rumours of a new performance car are always exciting, but rumours of a new RS Ford are especially enticing. Falling into a price bracket more accessible to many, an RS version of Ford's already dynamic Fiesta was enough to get us speculating.
250bhp and four-wheel drive in a Fiesta? We're certainly hoping this latest rumour comes true.
>Read - 250bhp Ford Fiesta RS in development?
Ford Focus ST Barcelona to evo drive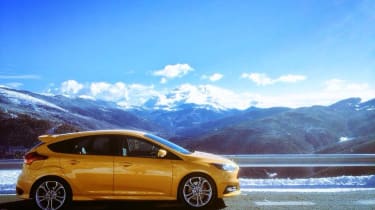 Flown over to Barcelona, handed the keys to a brand new Tangerine Scream Focus ST and told we had five days before our Eurotunnel pass runs out, we thought it would be a quick and easy hop back to Old Blighty. What we didn't know was we faced a treacherous drive through thick Pyrenees snow. On summer tyres. 
We (hope we) made it – I'm writing this as we drive through central France – in one piece, having bonded with our Fast Ford and growing to love its growling induction note. To bring you closer to our snowy voyage, we kept you updated on our Facebook page.
>Visit - evo Facebook
Porsche 911 S ex-works rally car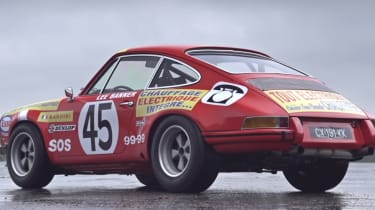 Meaden didn't just get to drive a modern endurance racer, but also a classic endurance legend. The ex-Porsche works 1969 911 S took part in Le Mans three times, and also won the challenging Acropolis Rally
Meaden got to sample its classic charm for Inside evo. Little wonder he calls it his 'dream car.'
>Watch - 1969 Porsche 911 S ex-works rally car
All new Jaguar XE – prototype drive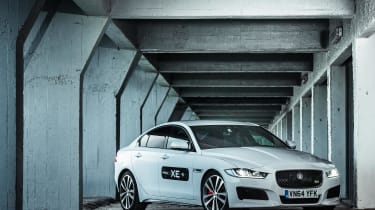 The aluminium Jaguar XE promises to offer a dynamic chassis to worry the class-leading BMW 3-series. It wears a sharp exterior that, while splitting opinion, is generally regarded as handsome.
What we're most interested in is how it handles however, and with an F-Type sourced supercharged V6 under the bonnet, the more agile Jaguar really could quite possibly become an evo favourite. What did we make of this pre-production car? Dan Prosser gave his us his full verdict.
>Read - Jaguar XE preview drive