Ask Goodwin - Should Honda have got back into F1?
We want to know your thoughts? Bad move or good?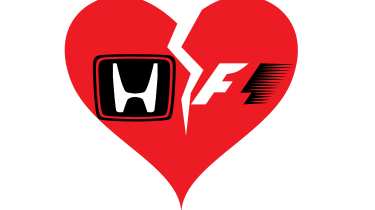 You'd have thought so. This could go down as one of the biggest fiascos in F1 history. I'm not sure Honda's heart is really in the job. I remember chatting to a senior Honda engineer at Silverstone in the BAR days. We were talking about Formula One and engines and after a few minutes he confessed that he'd spent most of his working life in Honda's bike racing teams and that he wasn't really interested in four-wheel racing. Once we got onto the subject of Mick Doohan and two-strokes he really came on cam.
One thing's for sure, Honda does bikes better than it does cars. Have you seen photos of the RC213V road-going Moto GP bike concept? Honda had it on its stand at Geneva and there was a constant stream of drooling hacks looking at it. More there were looking at the NSX and Civic Type R. 
The former is a step in the right direction but Honda could be making the same mistake as it made with the original NSX. I loved that car but it wasn't clever enough.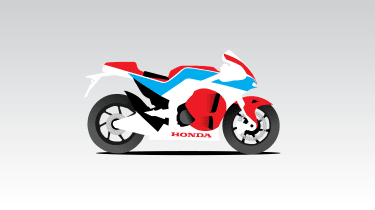 A company that made a five-cylinder 125cc race bike that revved to over 20,000rpm in the 1960s and a bike with oval pistons in the decade that followed, should have stuck two fingers up to Ferrari and everyone else by building a car with an engine so technically outragreous, that it mattered not that the badge on the front wasn't sexy or included a horse or bull on it. A four-wheeled RC30 would have done the job.
I don't what the average age of a Honda car owner is these days but the car park at  my mum's retirement appartments is full of Honda Jazzs. And I don't think their owners bought them because they have fond memories of Senna and Prost's Honda-powered dominance of the 1988 Formula One season.
Honda needs to start winning in F1, get back to the glory days of spending more on R&D than most other car companies and most importantly build some brilliant road cars.
Ask Goodwin is a new weekly column on evo.co.uk by Colin Goodwin, one of the UK's most popular motoring journalists – and one of the early contributors to evo magazine. 
You'd like Colin – he drove an amphibious vehicle across the English channel (it caught fire half way) and he held the Guinness World Record for the highest speed in reverse (104 mph in a Light Car Company Rocket). More recently he drove from England to the Geneva motor show… in a Caterham 160.
Oh, and when he visits the evo office he does so in a plane that he built in his shed…
Check back every Wednesday lunchtime for a new column, and get involved with #askgoodwin either at @askgoodwin (Colin's Twitter) or @evomagazine. 
Make sure to get involved in the Ask Goodwin debate on our Facebook page here. You can also put your vote in via the poll system found on the evo.co.uk homepage