The performance figures today's hot hatches can produce would have been almost unfathomable just two decades ago. Cars based on run of the mill superminis can now lap the Nurburgring faster than some of the 20th century's fastest exotic sports and supercars, confirming drivetrain, chassis and tyre technology has progressed at a staggering rate. 
Armed with the statistics of a number of high performance cars from the last millennium, we've compared them to some of our favourite hot hatches from the present. Our findings prove that the price of performance has really, really come down.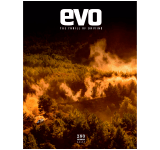 Subscribe to evo magazine
Subscribe today to have every issue of evo delivered straight to you. You'll SAVE 39% on the shop price, and get evo for its original cover price for a whole year!
E34 BMW M5 vs Ford Fiesta ST Mountune
When the E34 BMW M5 arrived in 1988, it did so with a naturally aspirated 3.5-litre straight-six engine producing 315bhp and 265lb ft of torque. This enabled the big saloon to accelerate from 0 to 60mph in 6.5sec, while top speed was quoted at a limited 155mph.
The car weighed a hefty 1720kg (though it's still 150kg lighter than today's M5), but it was able to offset its mass with a sweet rear-driven balance that many of its lighter rivals couldn't match. It sold for £31,295 at launch, which equates to about £78,700 in today's money.
It's staggering then to think that a Mountune mapped Ford Fiesta ST – a car that's just a tenth slower to 60mph and just 15mph off the M5's top speed – sells for £18,144 today, just 25 per cent of the M5's original list price.
Okay, so the ST loses a fair amount of leather and is significantly smaller, but the resulting 1088kg kerbweight means the turbocharged 1.6-litre four-cylinder engine under the bonnet - and its 212bhp and 236lb ft of torque - is able to produce E34 M5 threatening performance. And let us not forget, this is a pepped-up version of a common city runabout, not the product of a high performance Bavarian subsidiary.
Aston Martin DB7 vs Volkswagen Golf R
It first went on sale in 1994, but the DB7's timeless silhouette can still be seen beneath Aston Martin's latest products today. At launch its supercharged 3.2-litre straight-six engine produced 335bhp and 361lb ft of torque, enabling the coupe to reach 60mph in a claimed 5.8sec and a 157mph top speed.
When it was new it sold for £78,500, about £145,175 in today's money. That's not a considerable amount more than its modern equivalent, the DB9 (which starts at £133,495), but it is a substantial £115,272 more than the current Volkswagen Golf R.
Though they might initially seem incomparable – one is undeniably sexier than the other (it's not the German one) - on paper at least, their performance appears much closer. Flat-out, the four-wheel drive Golf R can accelerate from 0-60mph in a claimed 5.1sec, and despite utilising power from a comparably small 2-litre four-cylinder engine, it'll keep on accelerating until it bounces into its 155mph electronic limiter.
Admittedly, this DB7-worrying performance comes thanks to the Golf's use of turbocharging, enabling it to produce an impressive 297bhp and 280lb ft of torque. This equates to 148.5bhp and 140lb ft of torque per litre, which dwarfs the DB7's supercharged 104.7bhp and 112.8lb f tof torque.
And even though the Golf relies on boost to produce those peak figures, its engine features a broad power-band and fast throttle response, so it's also very drivable.
In short, a car with five doors and five seats, worth just a fifth of the Aston Martin's original value, is now more than a match for a proper GT coupe of just two decades ago. 
Ferrari 308GTB vs BMW 120d
The Ferrari 308GTB arrived in 1977 with a 240bhp and 209lb ft of torque 2.9-litre V8. Not only did it project a gorgeous, classic Ferrari tone, it accelerated from 0 to 60mph in a claimed 7.3sec and powered on to a quoted top speed of 145mph.
Thanks to the car's spaceframe construction and resulting 1245kg kerbweight, the 308GTB was nimble and rather potent for its time. It was cheap for a car of Maranello too, selling for £16,499 – about £106,235 in today's money.
But as gorgeous as it may sound and look, and despite the placement of a prancing horse badge on its nose, the unfortunate truth is that a rep-mobile-spec BMW 120d would chase the Ferrari all the way to 60mph and likely creep ahead as it approaches top speed.
Despite utilising power from a turbocharged 2-litre diesel engine producing significantly less power – it peaks at 187bhp – the arrival of 295lb ft of torque from just 1750rpm gives the BMW enough punch to worry a supercar worth more than four times its list value. The BMW can also achieve a claimed 65.7mpg combined; we haven't dared checking what the Ferrari can manage…
Ford Escort RS Turbo vs Kia Proceed GT
One is a high-performance icon of its era, the other a lukewarm entry into the performance hatch market. The former borrows parts from a homologation-special; the latter is a South Korean carmaker's first venture into the world of performance cars. Given these two introductions, you'd probably expect the former to be faster. That is until you realise one is from 1984. 
The Ford Escort RS Turbo was, to the delight of 1980s boy racers, unveiled with a respectable 132bhp and 133lb ft of torque from its turbocharged 1.6-litre four-cylinder engine. It weighed just 940kg too, so performance was brisk:  60mph came in a claimed 8.2sec and top speed was quoted at 125mph. 
The current Kia Proceed GT, on the other hand, weighs 1448kg, a substantial 508kg more than the Ford. It produces 201bhp and 195lb ft of torque, however, and as such, is good for 141bhp/ton. But still, the Ford's power-to-weight ratio is 2bhp/ton better. 
Yet, thanks to the Kia's broader torque-band and a six-speed gearbox (versus the Ford's laggy engine and five-speeds), its straight-line performance is comfortably faster. 60mph comes in a claimed 7.4sec and its top speed is listed as 143mph. The Kia is also much cheaper at £20,200, versus the Ford's £30,037 (today's equivalent to its 1984 starting price of £9951).
So despite initially appearing far less extreme, once again the new car again confirms what was fast then, is certainly not today.
996 Porsche 911 GT3 vs Audi RS3 
The Porsche 911 GT3, in any incarnation, is fast. But the first 911 to wear the motorsport-derived badge, the 996, is arguably the most involving. It produced 360bhp and 273lb ft of torque from its atmospheric 'Mezger' 3.6-litre flat-six engine, which, when combined with the car's skinny 1350kg kerbweight, could launch the car from 0 to 60mph in 4.5sec. 
Top speed was listed at 187mph, but it was the car's raw, race car-like character that ensured it would rank third in our top 100 greatest drivers' cars of evo 135. Though the 996 GT3's successors are faster, the delicacy of the mk1 has never been matched, even to this day.
It's probably sacrilegious for us to compare our beloved 996 GT3 to a car, that, to be frank, tends to understeer. But whether we like it or not, on paper at least, Audi's current RS3 super-hatch is the quicker car in a straight-line. 
The RS3's turbocharged 2.5-litre five-cylinder engine produces 362bhp and 343lb ft of torque, beating the GT3's output. And though it has to contend with 1520kg of mass, four-wheel drive ensures traction is good.
The result is a 0-60mph sprint that takes just 4.3sec (claimed), two-tenths faster than the Porsche Motorsport engined 996 GT3. Admittedly, the Audi is limited to 155mph, but given that it's a five-door, five-seat hatchback, it's still seriously impressive. 
Another factor is the price. The Audi is by no means cheap - paying £39,950 for a hatchback is unlikely to ever feel normal – but compared to the GT3, which sold for £76,500 in 1999 – equivalent to about £120,355 today – it's a bargain. 
Of course, we're not trying to suggest that any of the aforementioned comparisons are the most direct of rivals – and in many cases, we'd opt for the older car – but what our findings do show is that seemingly normal, common cars of today are now comparable to increasingly exotic sports and supercars of yesteryear.
We probably should have expected it given the rate of progress the car industry has felt in recent years. But it certainly helps to put into perspective just how fast the cars of today are. 
This leads us to one question: does this mean hot hatches and motorway-hacks of the future will be as fast as today's ultra-fast supercars? After all, they probably couldn't have envisaged a Ferrari-beating diesel 1-Series back in 1977…