This week on evo – Focus RS Drift Mode explained, Aston Martin DB11 confirmed and more
A look at the most exciting things from the world of evo this week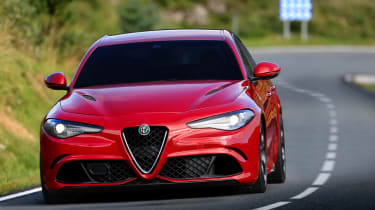 Thanks to the Frankfurt motor show, it's been a very busy week on evo.co.uk. With a whole string of unveilings and innovative concepts – many of which take the form of performance SUVs – 2015's event has not disappointed. 
Plus, Alfa Romeo stunned the motoring world with its claim that the Giulia 'Cloverleaf' is 13 seconds faster around the Nürburgring than the BMW M4, while closer to home we've previewed the Aston Martin DB9's replacement, the DB11.
On top of that, we've revealed how the Ford Focus RS's Drift Mode works, and why it could be a defining feature in beating the competition. We look over all of these stories and more below as we round-up this week on evo. Click on the pictures to read more.
Frankfurt motor show rundown 
With so many cars making their debuts in Frankfurt, it's been hard to keep up. But fear not, we've created a rundown of the show's star cars, including pictures of all new arrivals and concepts and a video.
It seems every carmaker has brought some kind of SUV to their show stand, but between the chunky off-roaders you'll find Honda's tantalising open-wheel Project 2&4 and a glimpse of a much slipperier future for Mercedes. 
Alfa Romeo Giulia laps the 'Ring 13sec faster than the BMW M4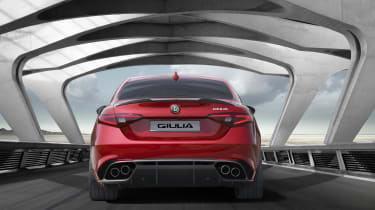 We're yet to see any evidence, but if Alfa's claims are true, the Giulia 'Cloverleaf' looks set to be one heck of a super-saloon. We all know that the BMW M4 is no slouch – in fact it's super quick and brilliantly agile on track - so claims that the Giulia is faster have unsurprisingly shocked the motoring world. 
Lapping the 'Ring in an impressive 7min 39sec, the Giulia is also faster than proper 21st century supercars like the Lamborghini Murcielago…
Ford Fiesta Red Edition review – the insurance friendly ST? 
The only thing stopping the Fiesta Red Edition from going home with an excellent 4.5 star rating is its price. At £1200 less than the full-blown ST, the 1-litre Red Edition is surrounded by far better endowed hot hatches. 
But the Red Edition's (and mechanically identical Black Edition's) talent lies in how it can mix frugality, efficiency and downright cheap running costs with its ST-like performance. Don't be fooled by its dinky engine, this is a proper drivers' car.
All the details on the 2016 Ford Focus RS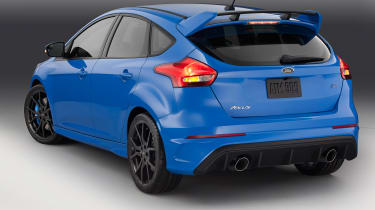 We've been speaking to GKN, the creators of the Focus RS's twin-clutch four-wheel-drive system, to find out how 'Drift Mode' works. So many have been quick to label it as a gimmick, but after learning about the system's complexity, we think it could actually be a defining feature on the new car. 
It can't quite make us all Ken Block, but GKN says that drivers of all abilities will be able to enjoy going sideways. A car with technology centred on making it more fun – surely we can all agree that's a good thing.
New Aston Martin DB11 – DB9 replacement confirmed for 2016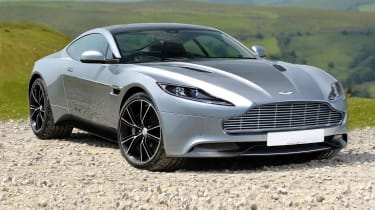 Since James Bond's choice of transportation in Spectre is called the DB10, the production car set to succeed the DB9 has adopted the DB11 name tag. With extensively updated VH architecture and the possibility of a turbocharged V12 under the bonnet, it'll share little with its predecessor. 
There's even potential we could see the 4-litre V8 from the Mercedes AMG GT fitted to lesser models, giving the DB11 a broader spread of appeal.