This week on evo – Peugeot 308 GTi, Kia Procee'd GT and more
A look at the most exciting things from the world of evo this week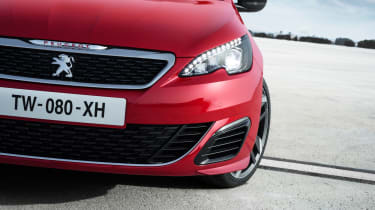 Motoring news for the past week has unfortunately been dominated by Volkswagen's emissions test scandal. But thankfully, behind the smog there has been some more welcome news: Kia announced it'll be producing a sharper Procee'd GT, and we've been driving Peugeot Sport's latest creation, the 308 GTi.
We've also looked back on some of Ford's greatest competition cars as the excitement for its Focus RS continues to build, and Colin Goodwin remembers his near-death '50,000 lira note incident'. You can find out more about that and the rest of the stories below as we round up this week on evo. Click on the pictures to read more.
Ask Goodwin - What's the biggest brown trouser moment you've had behind the wheel?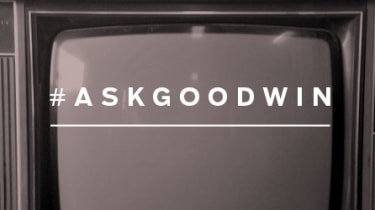 Colin Goodwin has thousands upon thousands of motoring miles under his belt, and thankfully, only a tiny fraction of those have been spent trying not to crash. But when asked to recall his scariest moment on the road, he thinks back to an incident he remembers vividly: the time he nearly stuffed a brand new Jaguar XK8 into a motorway wall in Italy - at 140mph…
Chassis tweaks and torque vectoring for updated Kia Procee'd GT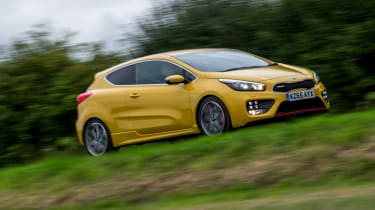 We ran a Kia Procee'd GT on our Fast Fleet earlier this year, and grew fond of its highly capable chassis, snarling looks and strong brakes. But now Kia's given its first hot hatch a refresh, adding torque vectoring and adjusting suspension settings to make it an altogether sharper machine. We run through the changes to gauge their effects.
Top 5 race and rally Fords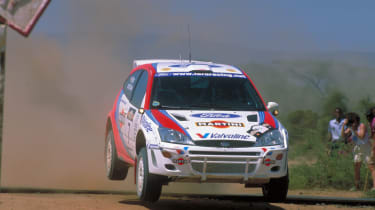 Like much of the motoring world, we can't wait for the Ford Focus RS to arrive next year. So to whet our appetites, we thought it only right to look back at Ford's colourful performance past, and in particular, it's competition vehicles. Just five can make our list – they range from the Mk2 Escort to Sierra RS500. Would you add any more?
Martin Winterkorn steps down as Volkswagen CEO in wake of emissions scandal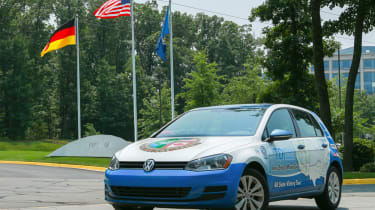 Could this week have gotten any worse for Volkswagen? Though it was thought the company's CEO, Martin Winterkorn, would remain, his decision to stand down won't have come as a surprise to many. Not only has the brand's image been damaged, the findings have also shone a dark light on the industry as a whole, casting doubt over the reliability of emissions testing. But is it really all doom and gloom? We run through the developing story and consider its effects.
Peugeot 308 GTi 2015 review - can Peugeot Sport do it again?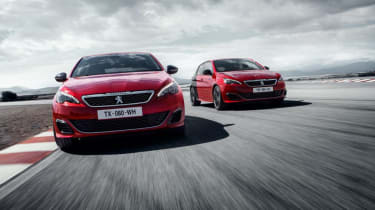 Peugeot Sport is on a roll. Having brought us the brilliant 208 GTi and epic 30th Anniversary model, hopes are high before our drive in the bigger 308 GTi. And after the first few miles, things are looking great – the car flaunts plenty of grip and a punchy engine. But in a class dominated by the VW Golf GTI and the Renaultsport Megane 275, can the newcomer keep up?