M is for Motorsport: BMW's track record
We trace BMW's sterling racing heritage through the years, and celebrate the triumphs
In association with

It's said that motorsport improves the breed, but really it's consistency in motorsport that's the key. Rolling into a race paddock, blitzing the opposition for a couple of seasons and leaving again provides an instant hit, but it's those who compete week in, week out, year after year that reap the biggest rewards in terms of tin pots on the shelves and a loyal following of customers who want to be part of your success. 
Which helps explain why BMW is the most successful manufacturer in not one but two legendary 24-hour races. Since 1965 a BMW has won the Spa 24 Hours a record 24 times and if you drive an hour up the road to the Nürburgring, you'll discover it has also won more twice-around-the-clock races on the Nordschleife than any other manufacturer with 20 victories, including in 1998 when a 320d took the chequered flag. Incidentally, Hans-Joachim Stuck, who shared the driving duties that weekend, also won the very first 24 Hours of the Nürburgring, also in a BMW when he and Clemens Schickentanz beat the field in their 2002 Ti in 1970. Rowe Racing's M6 GTE claimed BMW's 24th victory in 2020. 
Twenty-eight European Touring Car Championship titles also belong to BMW, the first coming in 1966 when Herbert Hahne claimed the Division Three crown in his 1800ti, the last in 2004 with Andy Priaulx. The Guernsey-born champion would also win three consecutive World Touring Car championships with BMW (2005-07). 
Roberto Ravaglia won the same in 1987. The Ravaglia name will be known by many E30 M3 and wider BMW M aficionados, for the Italian won no fewer than seven motorsport titles with BMW, including the European Touring Car crown to go with his world title, a DTM title and three Italian Touring Car championships. Little wonder they named an M3 after him. 
Partnership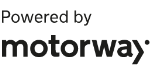 Need to sell your car?
Find your best offer from over 5,000+ dealers. It's that easy.
Accompanying Ravaglia's 1989 success, Eric van der Poele won BMW's first DTM title two years previously with an additional three titles following in the new millennium in 2012, '14 and '16, the last two won by Marco Wittmann. Closer to home, Frank Sytner secured BMW's first British Touring Car Championship in a Prodrive-run E30 M3 in 1988 – the M3 is claimed to be the most successful touring car in history – and three more would follow between 1991 and 1993 from Will Hoy (E30 M3), Tim Harvey (E36 318iS) and Smokin' Jo Winkelhock (318i). But it's been since 2016 that BMW has dominated the UK championship with five consecutive champions all driving a 3-series.
Including Formula 1 (Nelson Piquet, 1983), Le Mans (Winkelhock, Pierluigi Martini and Yannick Dalmas, 1999), six Formula 2 titles won with BMW engines between 1973 and 1982, and the Formula BMW single-seater series hosting future F1 world champions (Nico Rosberg and Sebastian Vettel), a series that also nurtured the talent of future Le Mans champions in Andre Lotterer and Earl Bamber, M's success reaches far and wide. 
F1 champion Jenson Button cut his teeth with BMW's return to F1 in 2000, and touring and sports car legend Steve Soper was a force to be reckoned with when he slid behind the wheel of any BMW race car (just ask John Cleland!). There was also success off road, with a victory in the world rally championship when Bernard Béguin won the 1987 Tour de Corse rally in his Prodrive-built E30 M3. 
Every single victory has either been based on a BMW road car you could buy, or resulted in a piece of technology available in one (V10-engined M5, anyone?). In fact, ever since Fritz Huschke von Hanstein and Walter Bäumer won the 1940 Mille Miglia behind the wheel of a BMW 328 Touring, motorsport has enjoyed an inextricable link with the BMW road cars we enjoy to this day.