evo Father's Day essentials gift guide
Must-have gifts for your dad and his car this June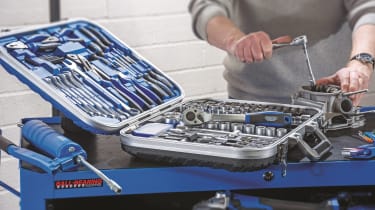 Father's Day is just around the corner (on Sunday 19 June to be precise), so it's a great time to start thinking about what you might want to buy. Or, perhaps you need to provide your offspring with some inspiration for your own gifts.
Either way, you're bound to find something suitable from evo's list of suggestions, which covers car care, technology, tools and more.
Take a look – we're sure you'll find something ideal.
Autoglym QuikRefresh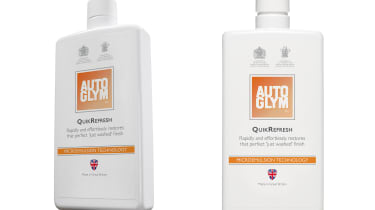 For those who love to take care of their car but are strapped for time, then this QuikRefresh solution from Autoglym is just the ticket. It's designed to quickly spruce up your vehicle's appearance by bridging the gap between full washes. Just dilute it in water, then wipe on and off for a quick application. QuikRefresh uses Autoglym's microemulsion technology to gently lift layers of surface contaminants, holding them safely in suspension and minimising the risk of scratches and swirls. QuikRefresh also works with the full shelf of Autoglym products, so it supports the effectiveness of any existing coatings.
Price: £14.99
Contact: autoglym.com/products   
CTEK CS ONE charger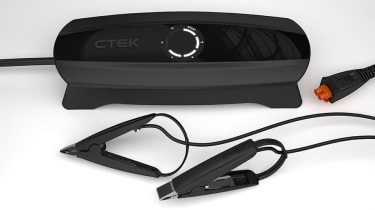 Charging a car's 12-volt battery is incredibly easy with the CTEK CS ONE and its APTO (adaptive charging) technology. It automatically delivers a customised charge, taking in various factors including the battery type (12-volt lead-acid or lithium), cell health and the size of the unit. 
Even plugging it in is easy - the clamps are polarity free, removing the risk of making a mistake, and they don't spark. Once hooked up, an easy-to-read light-up display gives an indication of the time remaining before your car can be started once more. 
It's a handy tool for weekend sports cars that spend a lot of their lives tucked away in garages, as the CS ONE can be plugged in for longer periods to facilitate maintenance charging. You can also download an app that keeps track of the supplied voltage and amps from the charger, while also providing several useful features. 
'RECOND' reconditions and restores battery health, while 'WAKE UP' can bring a heavily-discharged lead-acid battery back to life, potentially saving you the cost of a replacement. As a final bonus, the sleek, black casing means the CS ONE might just smarten up your garage. 
Price: £219
Contact: ctek.com/uk 
evo Track Days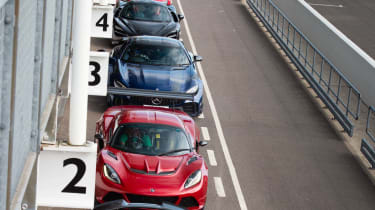 Treat your father to the thrill of driving this year with a ticket to an evo Track Day. The 2022 series will be our biggest season yet at some of the UK's best tracks, including Bedford, Goodwood and Brands Hatch. If restrictions have kept you from attending track days in the last couple of years, then now's a great time to get back to it. The season kicks off in May and runs until September. All attendees will benefit from one-to-one tuition, complimentary photography and free helmet hire. Find out more information by visiting our website below or scanning the QR code.
Price: From £200
Contact: evotrackdays.co.uk
Nextbase 522GW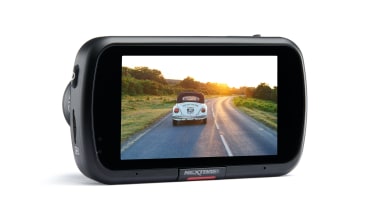 Dash cams offer an easy and cost-effective way of protecting yourself from insurance fraud. The award-winning Nextbase 522GW is a great choice, particularly due to its 1440p HD recording quality and integrated polarising filter, which ensures clear footage with reduced glare and reflections even in harsh sunlight. It can be controlled via a three-inch IPS touchscreen or using voice commands via Amazon Alexa, and includes a potentially-lifesaving Emergency SOS Response feature. To keep an eye on the back of the vehicle, it's also possible to link the 522GW up with any one of three rear camera modules. 
Price: £139
Contact: nextbase.com
Pioneer touchscreen infotainment system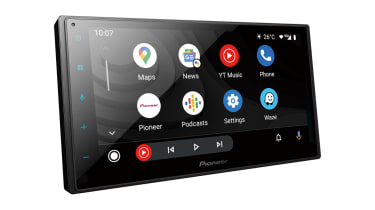 Big strides have been made in the realm of infotainment technology in recent years, and these advancements thankfully aren't restricted to buyers of brand-new vehicles. The Pioneer SPH-DA360DAB system can go in most dashboards with a double-DIN head unit socket, providing a potentially substantial upgrade from a factory-fitted system. The Pioneer includes a 6.8-inch touchscreen, a DAB+ radio receiver and Apple CarPlay/Android Auto compatibility. Connect your phone, and you can access popular navigation, music and messaging apps to reduce the stress and distractions of a long-distance journey. 
Price: £369.99
Contact: pioneer-car.co.uk
AlcoSense Excel Breathalyser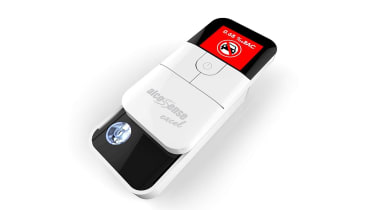 Make sure unintentional morning-after drink driving is a thing of the past with the AlcoSense Excel breathalyser. This handy piece of kit will display your alcohol reading in seconds and alert you if you are close to (or over) the drink-drive limit. It can also be adjusted to European limits. Find out more by calling 01628 778885 or visiting the AlcoSense website below.
Price: £99.99
Contact: alcosense.co.uk
Manscaped Performance Package 4.0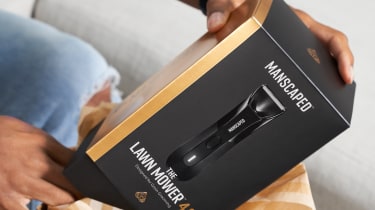 All grooming needs are catered for in one go with the Manscaped Performance Package 4.0. The headline here is the Lawn Mower 4.0, Mansacpe's latest trimmer featuring a cutting-edge ceramic blade that reduces grooming accidents thanks to its SkinSafe Technology.
The waterproof trimmer also has a multi-function on/off switch that also functions as a travel lock. It'd be an excellent gift on its own, but in the great value Performance Package 4.0, it's bundled with the Weed Whacker nose and ear trimmer. The Whacker operates at 9,000rpm - a number that'll chime with evo readers - and also uses SkinSafe Technology, in this case to help prevent nicks, snags and tugs for a pleasant trimming experience. 
Sealing the deal are two special liquid formulations, both of which are enhanced by soothing aloe vera. Also included is a 'Shed' travel bag to ensure you remain just as well-groomed when on the move. 
Use our special link to get 20 per cent off plus free shipping. 
Price: £120
Contact: manscaped.com/evo
Leatherman FREE T4 Multipurpose Tool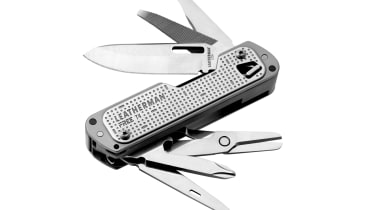 The FREE T4 from Leatherman packages 12 handy tools into a stylish stainless steel body. Magnetic opening and closing allow for smooth, quick and one-handed access to each feature, almost all of which lock into place. The FREE T4 includes a 420HC high-carbon stainless steel knife, a pry tool, spring-action scissors and four screwdrivers. Making this multitool frustration-free to use, each of the 12 features is accessible from the outside. The T4, which is built in the USA, is available in six colours and comes with a 25-year guarantee. 
Price: £79.95
Contact: leatherman.co.uk
Draper Expert 127 Piece Mechanic's Tool Kit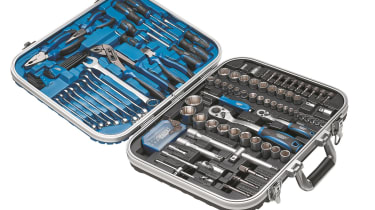 Every car enthusiast should have a comprehensive toolkit at the ready should the need arise. The Draper Expert 127 Piece Mechanic's Tool Kit fulfils this role at the then some.
Included in this premium set are 1/4" and 1/2" square drive 72-tooth reversible ratchet spanners with soft grip handles, ensuring all jobs can be completed with comfort and precision. To go with these, there are Draper Expert sockets ranging from 4mm to 32mm. 
There's also a healthy selection of combination spanners, multiple screwdrivers, a magnetic bit driver with screwdriver and Torx bits, two pairs of pliers and a pair of grips. Whether it's for automotive or general DIY use, multiple bases are covered here. Plus, made using hardened and tempered chrome vanadium steel, the high-quality pieces in this set will last for many years to come. 
Keeping all of this together is a heavy-duty case with an aluminium handle and trim, complete with a locking mechanism and two keys to ensure the contents are secure.  
Price: £284.24
Contact: drapertools.com