Ford C-Max 1.6 Ecoboost review
evo's John Simister tries the new Ford Focus based C-Max MPV in 1.6 Ecoboost trim. It's a corker
What is it? Two cars, actually, which together replace the former Focus C-Max. This new one can be had as a five-seater, like before, or as the Grand C-Max seven-seater. Just as Renault and Citroën do with the Scénic and the C4 Picasso. Fine. But why are you reading about a pair of compact MPVs here in evo-land? Because the C-Max siblings are the first cars to be built on the new platform that will also underpin the new Ford Focus, due in December. And now that the C-Max idea has been split into two, the five-seater one can be more stylish, more driver-oriented and more fun, with a secondary role in mopping up customers who might find the next Focus, which has a 'faster' roofline than the old one and correspondingly less rear space, too cramped. The five-door, then, is a strong pointer to how the next Focus will drive. Technical highlights The shell is stiffer, especially around the suspension pick-up points, yet the new C-Max weighs no more than the old one. It now has electric power steering with a rack-mounted motor, plus a new, low-CO2, 1.6-litre EcoBoost engine with direct injection, a scavenging turbo and a future under the bonnet of the Fiesta ST. Its new six-speed manual gearbox will be shared with that car, too, as will the 177bhp output of the top C-Max. Sadly, we don't get that C-Max in the UK to begin with, making do instead with the 148bhp version tested here. Standard wheel size is 17in, which looks fine, and there's an 18in option which is likely to spoil what you are about to read. Electronic clevernesses include an understeer-killing virtual LSD, which lightly brakes the inside front wheel as needed. Common in hot hatches, it's a new departure for an MPV. What's it like to drive? Astonishingly good, is the answer. That's why we thought you'd like to know. The first impression is of a smooth, quiet car with a totally solid structure and a remarkable ability to soak up road disturbances. Immediately afterwards you realise that it's doing this while keeping the body under tight control and while steering with a precision and progression somewhat unexpected in a compact MPV. The C-Max feels amazingly poised and agile, slicing into corners with fine control from both steering and throttle, always keen, never flustered. To handle with such precision while riding with such suppleness is a major achievement. Ultimately you can tell the steering is electric because the weighting doesn't vary quite naturally enough to fool you. But it's very close to the feel of a good hydraulic system; the precision, the lack of artificial resistance around the straight-ahead, the lack of inertia in the system and the lack of rubberiness together make this one of the best electric systems yet encountered. The engine, too, is impressive. It has minimal turbo lag, an almost diesel-like midrange thrust out of tight corners, and plenty of high-revs energy. Overtaking is a breeze, and the six-speeder's shift is smooth, light and precise. And, joy, it has a conventional handbrake. Its Z-shaped lever reduces the space it occupies, rendering a clumsy electric system unnecessary. How does it compare? Against other compact MPVs, its driving dynamics are in another league. Against mid-size, Golf-class hatchbacks, it's again a clear leader despite being taller. All of which suggests that provided Ford doesn't make the suspension too unyielding, as it has arguably done with some Fiesta models, the next Focus will be the new benchmark. Anything else I need to know? The C-Max is also a well-finished, well-equipped, useful MPV whose rear seats can be taken right out for a van-like load space. Or, with the right option pack, you can just take out the middle one and slide the outer ones back and inward to create huge leg and shoulder room while still keeping a decent boot. The interior design is much ritzier than the outgoing car's, and the dashboard showcases a new control and graphics system developed with Sony and based on a mobile phone's operating logic. And the price? It's £19,745 for a C-Max five-seater with EcoBoost engine and the Titanium trim level.
Partnership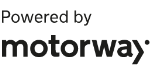 Need to sell your car?
Find your best offer from over 5,000+ dealers. It's that easy.
Read the latest news on the new Ford Focus here
Specifications
| | |
| --- | --- |
| Engine | In-line 4-cyl, 1596cc, turbocharged |
| Max power | 148bhp @ 5700rpm |
| Max torque | 199lb ft @ 1600rpm |
| 0-60 | 9.4sec (claimed 0-62mph) |
| Top speed | 127mph |
| On sale | Now, £19,745 |