Ford F‑150 Lightning 2023 review
The electric version of America's best-selling pickup is a 580bhp modern-day muscle car
Keen students of American trucks will know this is not the first time Ford has used the Lightning badge on an F‑150. The first generation of 1992 had a 5.8-litre, 240hp V8, while the 1999 sequel came with a 5.4-litre V8, supercharged to 360 horsepower. With their single cabs and none-more-'90s bodykits, they were pure and simple hot-rods, losing some of their trucky utility but vastly increasing their ability to lay elevens outside the local diner. This, the third-generation Lightning, is not like that. It comes with a practical double cab. There are no tacky 'sports' trimmings. And there's no V8 because, third time around, with the Lightning name co-opted into being a low-level pun, this is a pure EV. 
There is one piece of common ground with its predecessors, mind you. In basic form it makes 452bhp, the extended-range model tested here has 580 horsepower, and both versions serve up the same mighty 775lb ft of torque. So this Lightning is still a hot-rod. In fact, it's the most powerful F‑150 ever made, besting even the petrol-snorting faux‑Baja Raptors. 
> 1972bhp Ford Pro Electric SuperVan eyes Pikes Peak
Not that you'd know it at first acquaintance. Prod the start button, clunk the surprisingly old-fashioned gear selector into D and off you go, smoothly and decisively, that rich torque output getting things moving in a pleasantly effortless but far from violent way. The throttle calibration is pretty gentle so you don't crick your passengers' necks with a drag-strip take-off, but if you get the boot down, holy cow this 5.9-metre-long unit can shift, rearing its nose, even weaving slightly as the torque twists at the sinews of the chassis and paws insistently through the front wheels. It's delightfully stupid and stupidly delightful. At every stop light, this thing is primed to meter out rough justice to Mustangs and Camaros, as long as the road is straight, of course. Throw in some corners and the dragster becomes a truck again. 
Partnership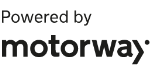 Need to sell your car?
Find your best offer from over 5,000+ dealers. It's that easy.
Underneath is a separate chassis, adapted from piston-engined sisters to take a battery pack between its rails, and though some elements sound promising, such as the near 50/50 weight distribution and an independent rear axle rather than the beam 'n' leafs of normal F‑150s, it's unsurprising to learn this is not a sports car. The steering does a decent job of responding but it's low-geared, better to suit the suspension's lumbering demeanour. Going in hot quickly sees grip evaporate from the front end, especially on sun-baked Californian tarmac. Little wonder when, in this top-spec Platinum trim, the F‑150 Lightning weighs an alarming 3.1 tons. Good for momentum-powered regen braking down hills, bad for most other things. 
But to drive the Lightning like a sports car is to miss the point. This is a modern muscle car, brutally quick in a straight line. The only thing missing is a V8 backbeat. There is a fake engine sound that pipes through the speakers but it's better to turn it off. That way you can embrace the quiet smoothness of an EV along with that effortless and enormous torque, which gives the car an endearingly easy-going nature. Enjoy the silence, enjoy the huge, comfortable seats, enjoy the decent stereo, enjoy the ride which, though a little restless by monocoque standards, is very good for a truck. 
Another thing to enjoy is the absolute everyday utility of the thing and the genuine five-adult spaciousness of the cabin, all ported directly from other F‑150s. What the Lightning adds to the mix is a huge front boot, the 'Mega Power Frunk' in Ford marketing speak, giving you 400 litres of secure storage in the place where other F-series trucks keep their engines. You can sling shopping in there or, as it's plastic-lined and has drain holes in its floor, you could theoretically chuck in a load of wet gravel. 
With the optional tow package the Lightning can also pull over four-and-a-half tons, though tests by American media suggest this will have a catastrophic effect on range. If you're not hitched to a trailer, however, claimed range is 230 miles with the standard 98kWh battery, 320 miles for the 131kWh extended-range version, knocked down to 300 in this fully loaded Platinum model. Real world for the latter seems closer to 200-250 miles, though a lengthy high-speed freeway drive will see the range-o-meter falling faster. You're punching a lot of air out of the way, after all. 
As such, the Lightning won't suit all Americans, but, crucially, there's many for whom it will. Cruise the sprawling suburbs of large US cities and you'll see pickups on every third driveway because, truth is, the modern double-cab pickup is America's family car of choice. And, if you're not in the business of regular 1000-mile road trips with a trailer on your tail, this Lightning could fit your life as nicely as an Explorer or Grand Cherokee, with the added practicality of being able to sling more stuff in the back for a weekend camping in the mountains.
Clearly, this has piqued the interest of many Americans, because when the new Lightning went on sale 200,000 people ordered one and Ford had to stop taking reservations. But soon it will be able to deliver 150,000 electro trucks a year. The F-series has been America's best-selling pickup for 46 years; in 2022 they sold just over 650,000 of them. If, in future, almost a quarter of them are EVs, that's quite a shift away from internal combustion. 
You can see the appeal. The F‑150 Lightning blends the utility of a good truck with the relaxed smoothness and hearty wallop of a good EV. Better yet, it has a burly and thoroughly likeable personality that makes it just about the most charismatic EV in the world.
Ford F‑150 Lightning specs
| | |
| --- | --- |
| Motors | Two, 430kW total |
| Power | 580bhp |
| Torque | 775lb ft |
| Weight | 3130kg |
| 0-60mph | sub-4sec |
| Top speed | 112mph |
| Basic price | $98,769 |