Ford Mustang review – a different take on horse power
Still charming us Brits, the Mustang makes for an impressive piece of American muscle, but without the judgement associated with flashier brands
The Ford Mustang is intrinsically tied with the United States of America, and whose image is just as associated with the Americanisms of liberty, prosperity and freedom as it is the bald eagle and warm apple pie. Yet, while democracy and capitalism are certainly things we in the UK share with the USA, the cultural differences often make cross-pollination in the car industry a sometimes jarring affair. So how does the Mustang get on when placed in our decidedly smaller ecosystem?
Well, despite starting up official right-hand-drive production for the first time alongside the current generation's introduction in 2015, Ford hasn't gone to any lengths to anglicise the Mustang – it's as big, brash and bombastic as ever. But as we've found out over the years, this is no bad thing.
> Ford Mustang Shelby GT500 review 
That's because the recipe of a big engine up front, four-seater coupe or convertible body and rear-wheel drive hasn't changed. There was a four-cylinder engine available once, but while there are production issues due to the global supply chain crisis, Ford has shifted production to focus on the V8s, with the GT and new Mach 1 the only two options available here in the UK, both with either six-speed manual or ten-speed automatic transmissions.
And the good news is that despite spawning an electric counterpart with the same name (Ford's all-electric Mach-E), the traditional Mustang will continue in a heavily updated form from later this year, eventually finding its way back across the pond to remain on sale for as long as Ford's allowed to sell it.
Ford Mustang in detail
Prices, specs and rivals
The removal of the entry-level four-cylinder EcoBoost model, increased shipping costs and restricted supply has meant the Mustang's headline-grabbing entry price of under £40,000 is now long gone, with the V8-powered GT starting at £50,075. Throw in the ten-speed automatic and you'll need to find an extra £2000, while the GT-only Convertible version is a further £3500. There are still a few options worth ticking despite the much higher price point, too, with the very good MagneRide dampers a solid £1750 upgrade, while the uprated B&O stereo will be another £865. Thankfully, the six-piston Brembo brakes are standard fit, which is useful considering the Mustang's chunky 1768kg weight figure.
Partnership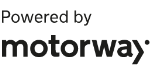 Need to sell your car?
Find your best offer from over 5,000+ dealers. It's that easy.
Mach 1s come with some handy chassis upgrades including those MagneRide dampers, but you'll have to find an extra £10k to pay for it, with its starting price coming in at £60,075. The options list is smaller for the Mach, but you will want to select the optional Recaro buckets which do something of an admiral job replacing the useless standard leather chairs, but they don't come cheap at £2000. Forged Y-spoke wheels are another Mach 1-specific option – that'll be a further £1000.
Rivals are varied and intriguing all at once, with perhaps the closest coming from Lexus with its RC-F. As with the Ford, the Lexus's price points have gone into the stratosphere in the last year, with the entry-level model now costing from £68,620, making it a fair jump on even a fully optioned Mach 1. Still, where the Ford might be considered a bucket of American KFC, the RC-F is more like a platter of karaage – crisper, lighter, more refined, yet overall a similar and no less pleasurable experience.
If a £50-60k sports car is what you're after though, things are looking up as there are plenty of options across the performance car spectrum. Toyota's GR Supra (£47,505) is one such rival. Lacking two seats and two cylinders it may be, but it's a GT-cum-sports car in equal measure that with a few chassis tweaks and a newfound manual transmission is gearing up (no pun intended) to be one of the year's most exciting performance cars.
The Audi TT RS (£57,315) draws a similar line between sporty and comfortable, and while it does have two rear seats, they're only suitable for humans without a head. To drive, it's also a very different experience, with a penchant for safe and steady handling traits that are almost the antithesis of the Mustang's more 'wild and free' character.
The Alpine A110 (£49,990), Porsche 718 Boxster/Cayman (£49,000/£47,000) and Lotus Emira (First Edition is £75,995 before delivery, number plates and road tax) all operate at the sharper end of the field, compromising on practicality for a more traditional European sports car driving experience in French, German and British flavours. All are vastly superior driving experiences in a rational sense, but then all are very different cars.
Go off-piste and you'll find the German BMW M240i (£47,515) and Mercedes-AMG CLA45 S (£60,965) both offer excellent sports car experiences – think bigger and the £56,310 M440i is also an option. BMW's M4 Competition has risen to almost £80,000, making it a much more serious proposition, while AMG's C-class coupes have both been given the flick in preparation for the slightly larger CLE that'll be ready to replace both it and the E-class coupe next year.
Used and nearly new Ford Mustang models
The Mk6 Mustang is a pretty useful used purchase, especially if you go for the V8 models with the manual gearbox as it's an entertaining proposition in this guise. The four-cylinder model is OK, but without a V8 under the bonnet you're missing out on half of the muscle car experience. There are plenty of cars to choose from despite being a fairly unusual sight on our roads, but while the earliest models have dropped to quite affordable levels, more recent cars, especially the post-facelift examples, still command strong prices. 
Ford Mustang Mk6 history
Launched in the UK in 2015 the Mustang was available as a coupe or convertible and with a choice of a 2.3-litre four-cylinder or a 5-litre V8, the latter model giving the full muscle car experience. There were some changes in 2018 which gave the V8 a little more power and also introduced a ten-speed automatic gearbox as an option. At the same time the infotainment system was upgraded, too. Special-edition models have included the Bullitt Mustang, the Mustang55 and the left-hand-drive only Shelby GT350 and GT500. A more track-focused model, the Mach 1, made its debut in 2021, with the four-cylinder car being dropped at the same time.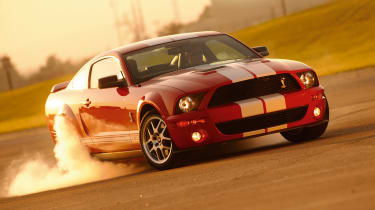 Used Ford Mustang (Mk5, 2005-2014)
The Mustangs of the '80s and '90s weren't anything to write home about, with fussy styling and lacklustre underpinnings, but Ford was back on form with the Mk5 Mustang – not only did it look like a Mustang, it went like one, too. The platform was stiffer than those of the models that preceded it, and there was a choice of V6 or V8 engines developing anywhere from around 200bhp to over 650bhp. The later cars received the new 5-litre 'Coyote' V8 and it's these cars that are probably the ones to go for if you can stretch to them.
Older Ford Mustang models
The original pony car, the Mk1 Mustang, was a real game changer for Ford, proving that there was a huge appetite for sports cars and selling in huge numbers. Developed in just 18 months and available as a notchback, a fastback and a convertible it featured either straight-six or V8 engines, and by using plenty of parts from its Fairlane and Falcon models Ford was able to keep the price down. It became a cult classic overnight, and while a facelift in 1969 did add weight and girth to the Mustang, it also spawned some great performance models such as the Mach 1, the Boss 302 and the Boss 429.