Ford Mustang Mach 1 2021 review – America's BMW M4 gets track fit
A host of small upgrades make a big difference to Ford's fine Mustang V8
Eleven-thousand pounds for 11bhp; if that sounds rather poor value for money you are unlikely to find many who disagree with you. So the Mustang Mach 1 isn't worth the premium over the regular £44,000 444bhp 5.0 V8? Er, don't be so quick to dismiss this first appearance for the Mach 1 in Europe. 
For the 5-litre 'Coyote' V8, there's a modified air intake and manifold to improve and increase airflow. There's also a new oil filter and cooler, and a revised valving system in the performance exhaust. That's the 11bhp taken care of, but it's the handful of other detailed changes that help mark the Mach 1 out, including the GT350's oil cooler for the six-speed manual gearbox, and the revised oil cooler for the limited-slip diff. 
Both front and rear subframes are also new, with a stiffer anti-roll bar and front springs, the toe-links have been uprated and the subframe bushes are also stiffer. The MagneRide dampers have a new calibration to suit the new setup and the electric power steering rack has been re-tuned to suit the chassis upgrades.  
Then there is the new front splitter and undertray to optimise aero, and to work with the GT500's rear diffuser that contributes to the 22 percent increase in downforce. There's also a bespoke rear wing and brake cooling for the new Brembos, which feature six-piston front calipers, that have been improved with a new brake booster installed. All of which sounds like a much more reasonable return for that £11,000 premium.
If there was one complaint you could fairly aim at the standard V8 Mustang, it's that for all its charm and unexpected ability (not to mention how it shattered every illusion and preconceived idea that American cars don't work on this side of the Atlantic), when you really began to push a 'Stang you wished there was more body control, a little more precision to the steering and damping, and a tighter sense of connection between the two ends of the car. Which is exactly what the Mach 1 achieves.
Any concerns over fitting stiffer springs, bushes, anti-roll bars and such like are quickly dispelled. There's additional tautness, yes, but it's not at the expense of Mustang's natural and forgiving flow that makes it such an engaging car to whip down the road. The Mach 1 settles much quicker on its springs when you commit, eliminating slack and accelerating the process of getting into and out of a corner. 
Partnership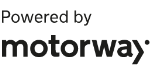 Need to sell your car?
Find your best offer from over 5,000+ dealers. It's that easy.
With the changes comes more precise steering. It feels more in tune with you and the car, its quicker and more consistent responses make it much easier to place on the road and in, through, and out of any given turn. It just feels a sharper and more polished product as a result. 
On track where the standard V8 could be entertaining but soon caught short when you push to the upper echelons of its performance, the Mach 1 is a more precise tool. Around the fearsomely fast Thruxton circuit it's incredibly biddable as you flow from corner to corner, the rear axle more settled and the diff more linear as it hooks up and drives out of every corner exit. 
And it remains deceptively fast, the V8 hauling itself to the end of the straights with an intoxicating mix of angry V8 induction noise and a vocal exhaust. Its 5-litres might offer enough torque to haul you through any corner a gear or two higher than in most other cars, but it still remains a powertrain that offers so much when you engage with it. It is also a car that still requires you to take the lead role. Yes it's ready to catch you if you fluff your lines, but it leaves you in no doubt that you decided to take on the challenge and set the tone for the performance about to play out. 
Price and rivals
A Mustang Mach 1 will set you back £55,550 and it wants for little in terms of bespoke kit. The price includes its own set of 19-inch alloy wheels, and decal sets that include a give or take double stripe. There's also the aero upgrades to the bodywork, Ford's Sync 3 entertainment system and a whole host of Mach 1 badging and detailing to go a long way to justify its premium over the 5.0 V8.
As is often the case, the Mustang has few direct rivals. BMW's M4 is the obvious one but it cost £20,000 more. Audi's RS5? £12,000 more and not a patch on Ford's Pony car. In fact, its nearest rival, and one that also packs a large-capacity naturally aspirated V8 is the £64,550 Lexus RC-F.