Ford Mustang Steeda Q500 Enforcer review – A V8 Mustang with a European attitude?
Pumped-up Mustangs not doing it for you? Then Steeda's more subtle changes could be the answer
Most of the aftermarket packages on offer for Ford's Mustang do little to help it adapt to life this side of the pond – 800bhp supercharged engines and fat stripes, although fun, probably don't suit your European sensibilities.
Steeda's approach is different. The Florida-based company has been operating for 30 years, is the world's largest aftermarket manufacturer of performance Ford parts and works so closely with Ford it has access to its CAD data and pre-release models. It also has a facility in Georgia with a test track, a skidpan, a brake test area, and multiple road surfaces to assess ride quality. Now turnkey Steeda cars, such as this Q500 Enforcer, are available in the UK.
> Read our full review of the Ford Mustang
Technical highlights
Delve into what Steeda has done to the Mustang V8 GT and there's plenty to suggest this will be better suited to a British B-road than Interstate 75. Steeda replaces the standard anti-roll bars with thicker items attached with billet aluminium mounts and billet ends, adds a front strut brace and increases the support from the body to the rear subframe. Our test car is also fitted with optional coilovers that allow height and damping adjustment and come with camber-adjustable top mounts.
Other options include billet rear damper mounts, billet anti-roll-bar drop links, adjustable rear toe links, and front and rear subframe braces, all of which are fitted here. Inside there's the Alcantara steering wheel from the GT350R, a round Steeda gearknob and a lighter clutch return spring. All subtle, well-judged changes.
> Find out what the Shelby GT350R is like to drive
Engine and transmission
By comparison to the chassis modifications, the changes to the engine look minor. Steeda has added a high-flow cold air intake system and an axle-back exhaust system to the Mustang's 5-litre V8, as well as re-tuning the car's ECU. These alterations have liberated an extra 70bhp, upping the total to 480bhp. Small fry when compared to the 800bhp supercharged Mustangs that are out there, but the standard V8 Mustang has never really felt underpowered.
What's it like to drive?
There's nothing subtle about the exhaust note when you start the Enforcer. Burbling at idle or at low revs it sounds like the archetypal American V8, only a few decibels louder. Stretch the engine beyond 4000rpm and the tone changes, becoming harder and more sophisticated.
Partnership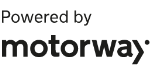 Need to sell your car?
Find your best offer from over 5,000+ dealers. It's that easy.
But it's in the way the Q500 handles that you really notice Steeda's alterations. The ride is firmer, but also more settled, and the Enforcer tracks straight over rough tarmac. Turn into a corner and significantly less roll makes the car so much easier to place. The lateral movement in the standard car's rear axle can make it difficult to tell if you're going sideways, but Steeda's car transmits all the information you need to take advantage of the rear-wheel-drive layout with certainty. Your understanding of the state of grip is also maintained throughout the bend, allowing you to adjust the car accurately on the throttle.
Despite this increased precision, the Mustang's scale still makes exploring smaller roads tricky. Its muscle car roots are also exposed if you're too aggressive with the throttle and get the car really out of shape. Still, with a chassis you can trust and exploit, the Q500 Enforcer is far more entertaining and satisfying than any other Mustang we've driven so far on UK roads.
Price and rivals
The basic Q500 costs around £48,000, £9900 more than a basic V8 GT. However, our test car comes in at £57,500 thanks to the bigger wheels and tyres (£3,500), a cat-back exhaust system (£1000), coilovers (£1600) plus the extra suspension and interior changes (£3,400).
Other modified Mustangs with 800-or-so bhp outputs, like the Shelby Super Snake and Sutton Mustang CS800, aren't at all like the Enforcer in terms of performance or attitude. The Q500 makes a great case for being a Mercedes-AMG C63 Coupe or BMW M4 rival, but you can't get either of the German cars with a naturally aspirated V8, and the C63 isn't available with a manual gearbox.