Caterhams on track
The R600 and SP300R are the two fastest production Caterhams ever – and its all thanks to the supercharged engine they share. But does forced induction suit these track-bound lightweights? Henry Catchpole finds out
Two days ago I was genuinely nervous. Slightly scared, but also excited. So much so that I struggled to sleep, reading until the wee small hours to try and draw a veil over my apprehensive insomnia. By contrast, today I'm sitting looking out of the kitchen window at a wintry grey sky, feeling bereft. That can only mean that during the intervening day, something fairly special happened.
A memory of it is still tinglingly fresh in my mind and I can fleetingly recall adrenalin-augmented sensations that make me smile, but with every passing hour it's all growing stale, slipping further out of mental reach, and like an addict on a comedown I desperately want those feelings back.
Plenty of things can give people this emotional roller-coaster hit – skydiving, love, actual roller-coasters. But in this instance it's two cars that have made me feel more alive than drinking a triple-espresso under an ice-cold shower. Welcome to the world of the fastest production Caterhams ever.
Rewind to yesterday morning and it's foggy when I turn up at Donington, a proper Chinese industrial pea-souper. To add to the atmosphere there are hordes of giant race trucks disgorging all manner of machinery as it's a full, unsilenced test day (for which I've had to dig out my race licence). As a Lola T70 warms up its vital fluids (and everyone's eardrums) in a garage further down the pitlane, I have a wander round my two cars for the day. Parked next to each other in garages 17 and 18 they couldn't look much more different, despite wearing the same Caterham F1 colour scheme.
Initial observations are that the Superlight R600 still looks reassuringly like a Seven, despite a bit of added chin to the iconic front grille. Costing £49,995, it's available as a race car only, with a one-make series starting in 2013.
Partnership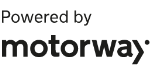 Need to sell your car?
Find your best offer from over 5,000+ dealers. It's that easy.
The SP300R, meanwhile, sitting up on its air jacks, looks like the cousin of an LMP2 car, but without that flimsy feeling to the bodywork that you might find on something pared-back and designed to last just one or two race distances. Ironically, despite its more racer-like appearance, the £80,000 SP has no series – it's for trackdays only.
Both cars have the same 2-litre Duratec with a Rotrex supercharger, but the SP300R's engine has been fettled even more to produce 330bhp at 7800rpm (up from 300bhp) in 'push to pass' mode, which will be active all the time today. The headline figure for the SP, however, is the 450kg of downforce it produces at 155mph. By comparison, the biggest concession to aerodynamics on the R600 is an aluminium tonneau over the passenger side…
Things don't initially go well when I get into the SP300R; with the normal seat in, I don't fit. The only other option today is to take the seat out entirely and sit on the floor with a car cover and a coat bundled up to try and provide some support. As a consequence, I'm not exactly brimming with confidence by the time the fog clears and the  paddle-shift sequential Hewland 'box hiss-clunks into first. The car's on wets, which should help, and thankfully I'm happy left-foot braking (which feels like the only option), but I'm apprehensive.
The SP300R was originally based on a Lola, but after a lengthy development period it now shares very little with the original. I gave sports car ace Andy Wallace a call as he did some of the development work on the SP, and he said it initially suffered from incredibly heavy steering but that they eventually managed to cure it. It's certainly not a problem now, and it's a relief to find that the SP is easy and communicative to drive when you're finding your feet and relying on the mechanical grip more than working the aero.
Nevertheless, after a few laps the pace naturally increases and so do the G-forces, at which point I discover the shortcomings of the seating arrangement – through some corners I'm not sure whether it's the car sliding around or me. My grip is also weakening from holding on to the wheel for support through the fast corners. It's all a bit disconcerting, so I decide to come into the pits and switch to the R600 for some light relief.
I climb up on top of the roll-cage and then lower myself down into the familiarly sparse surroundings of a Seven. It feels so upright after the SP300, like trading a beanbag for a kitchen chair. Although the R600 has 'only' 275bhp, it weighs 100kg less than the SP, and reaches 60mph 0.2sec quicker as a result, stopping the clock at a superbike-rivalling 2.6sec. Showing worrying faith, the chaps from Caterham have only brought slicks for the R600. I know the circuit is still greasy in places, though, so this could be interesting.
Toggle switch up, thumb the big red starter button, pull the sequential lever back for first, find the high biting point of the twin-plate clutch and we're back out into the pitlane with the cool air rushing into my Arai until I pull the visor down and join circuit. With frigid slicks it's initially a bit like driving on gravel, but it's also instantly obvious that although you've got a veritable 201lb ft mountain of torque to play with, it's linearly produced (thanks to the supercharger – the first on a production Seven), which makes the R600 much easier to drive than I'd feared last night. It is ferociously fast, however, and there's no doubt that you have got to be comfortable with a car moving around underneath you to drive the R600 quickly. Halfway through the first lap I'm already grinning from ear to ear inside my helmet.
Once the slicks are warm they're fantastic, progressively bleeding grip away and giving you a confidence-inspiring edge to lean on. There's something about using a sequential shift that I really like too, and the 600's new Sadev 'box is fantastic, with a positive but light action to it.
My absolute favourite section of each lap is using the throttle to steer all the way through the slippery double-apex Coppice right-hander. Once you've used the wheel to turn in, the aim is to keep it pointing dead ahead and just have the rear tyres doing the steering. Get it right and it's an incredible sensation, the back end feeling like it's floating and permanently threatening to spill over into a bigger slide. But the 600 is also accelerating the whole time, revs rising until all the shift lights on the top of the dash are flashing manically in your peripheral vision. As you reach the exit kerb, you quickly take your left hand off the wheel to snatch the lever back for the next gear just before everything hooks up and straightens out. I was so happy the first time I got it right that I almost forgot to brake for the Goddards chicane at the end of the straight…
I'm smitten and could happily spend all day in the R600, but after 15 laps or so I come in so that Dean Smith can take some photos. After lunch I head out again and decide to follow an R300 race car for a few laps just to watch his lines and learn some braking points. It's also useful as a gauge of just how quick the R600 is because it feels ridiculously easy to catch back up when we get separated by traffic or after I make a mistake. (I found myself indulging in a bit of impromptu rallycross on the exit of the Old Hairpin after attempting an entry speed which could only be described as overambitious. Unusually for me, I didn't panic, kept my foot in and amazingly it all ended well.)
With the track drier and me nudging a little closer to the car's ultimate capabilities, a bit of natural understeer creeps into the balance, but as you'd imagine, there are ways around it. I can't help but think that the new Superlight R600 Championship will be one of the most fun series to be a part of.
Back in the SP300R, I decide that the best policy is to wedge myself in as best I can and then just tighten the belts until they begin cutting off the blood flow, which sort of works. You need a decently fast circuit like Donington to appreciate the SP, and with every lap it's getting increasingly addictive as I get braver and the pace increases. There are several parts of the lap where I am totally out of my comfort zone and it is here that you start to understand why you'd want a car like this. It is a completely different sort of challenge and sensation to any supercar. Mentally you find yourself taking a huge breath before trying to take the downhill right-left of the Craner Curves without lifting.
As you turn in to the right you're still working largely with the mechanical grip, of which there's only just enough. Then down the hill you gain speed at a terrific rate and as you turn back for the left, you know that if it was down to pure mechanical grip you wouldn't make the corner. So you're daring yourself to trust the invisible power of downforce. And that's a flipping scary thing to do. You have to keep accelerating and turning whilst everything inside your head is screaming that the car can't stick to the tarmac. Your foot seems almost out of your control, desperately trying to lift itself off the throttle, and you have to make a terrific mental effort to keep  it flat to the floor. It feels as tricky as plunging your hand into a flame and making yourself keep it there.
But the first time you make that leap into the unknown, feel the car stick (particularly at the rear, like there's a hefty weight on the rear axle) and come out the other side, the buzz is 100 times greater than any theme park ride. It almost seems incidental, but you cut vast chunks off the lap time to boot. The only trouble is that you then need to remember that you'll likely be carrying a heap more speed into the next corner and the braking point has to be adjusted accordingly. Thankfully the AP brakes are eye-poppingly strong and full of feel through the pedal.
At £80k the SP300R is an expensive toy, but it does take you beyond road cars and into a new driving dimension that will make you reconsider what you thought was possible round tracks you know. I'll wake up tomorrow absorbed by thoughts of how I could have gone faster through the Old Hairpin and visualising where I'd brake for Redgate. Any car that gets under your skin that much must be a good thing.
As for the R600, it's bonkers and I love it. The race series will be immense, but I want Caterham to build a road version (I'm told such a thing could have over 300bhp). I can't help smiling just at the thought of it. Like pitting a GT2 RS against a GT3 RS, there's a question as to whether an R600 trumps an R500 and its zinging naturally aspirated top-end spike. It's a twin test I'd love to see…