BMW M3 vs Mercedes-AMG C63 S battle on road and track - BMW M3 vs Mercedes-AMG C63 S - page 3
With the BMW M3 nameplate at its weakest for years, does Mercedes-AMG have an open goal with the C63 S?
So there's some welcome subtlety to go with the sledgehammer performance, but there are also a few question marks. Surprisingly, one is build quality. The Mercedes is beautifully finished from appealing materials, but on this car there's a tooth-splinteringly annoying squeak from somewhere in the dashboard, and the (empty) front passenger seat rattles and jiggles like a twanged ruler over some of the more lumpen road surfaces. You don't expect that in a modern supermini, let alone a £67,000 supersaloon.
Dynamically the C63 is a sharp, convincing drivers' car with plenty of depth and dimensions. There's refinement and maturity to go with the raucous fireworks when it's fully lit. If there's a criticism, it's that deploying such rampant performance has required AMG to tie the car down a little too tightly. This has dominated the tune of the damping and prevented some of the finer detail feel filtering through to the driver. Still, it's clear the M3 has its work cut out.
It's fair to say we've had a rather turbulent relationship with the M3 (and M4). The recipe is an enticing one, but a less than sparkling engine and a chassis that can be decidedly spiky in damp or wet conditions have left us conflicted about a machine we should admire unconditionally. It would be easy to arrive at this test with a preconceived notion of how the BMW will perform, but it's best to leave the baggage behind and get reacquainted afresh.
On jumping out of the C63 and into the M3, the lack of bling means the interior is less immediately impressive, but there's a purity and honesty that's reassuring and somehow more appropriate in what is an overtly sporting saloon. It might not be showy, but the M3's cockpit is a driver's delight. Starting the engine up, though, it's hard to hide your disappointment. The straight-six sounds purposeful, but in an industrial way. It certainly doesn't make you smile in the way the Mercedes' ballsy V8 does, but the first few miles still feel promising. With 425bhp and 406lb ft it's a league below the C63 S, but those numbers are far from shabby, especially in a 1560kg car, and though the reserves of torque aren't as plentiful, there's more than enough shove from low revs.
Partnership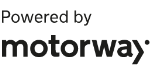 Need to sell your car?
Find your best offer from over 5,000+ dealers. It's that easy.
> Click below to head to page 4