BMW M3 vs Mercedes-AMG C63 S battle on road and track - BMW M3 vs Mercedes-AMG C63 S - page 4
With the BMW M3 nameplate at its weakest for years, does Mercedes-AMG have an open goal with the C63 S?
Ah yes, the chassis. We've been critical of the M4's tendency to pogo itself into an unruly knot, for the chassis makes the car pretty darned scary in the wet, but to mine and road test editor Dan Prosser's mild consternation, this M3 feels more composed than we're expecting. Okay, so the roads are dry, but it definitely feels more controlled in vertical movement and more in sync with the road. You can still feel the occasional twitch and shimmy, but rather than develop into something more serious, the M3 catches itself and settles. Combined with steering that has a sweeter rate of response and greater clarity of feel than the C63's, this gives you more confidence, which in turn allows you to enjoy the tremendous front-end bite and strong traction. This is a car that really encourages you to push through the corners. You feel more intimately connected to the action.
Consequently, when you really attack, the M3's teeth feel that bit sharper. Both ends of the car bite into the tarmac with more conviction and you can use more of the performance more of the time. Of course, there's less engine performance to manage, but the M3 plays to those who like to use everything they have. The Active M Differential feels more aggressive when it wakes up, so you need quicker wits and greater sensitivity to get the best from it, but if you make the effort it finds cleaner, more effective drive out of the corners. The M3's brakes – optional carbon-ceramics on this car – are easier to modulate, too, but have a slightly softer pedal. In terms of stamina and stopping power, both the M3 and C63 S are well within themselves on the road.
You could live with either of these cars and be one of planet's more smug individuals. With ample power, abundant poise, plenty of presence and a satisfyingly premium feel, they elevate the everyday car to dizzying heights. However, if we're being critical – and we are – neither car is perfect. The AMG's motor knocks the M3's into the middle of next week for output, excitement and drama, yet the M3 counters with more natural athleticism and finely wrought dynamics.
Partnership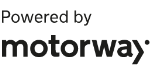 Need to sell your car?
Find your best offer from over 5,000+ dealers. It's that easy.
That said, gone are the days when an AMG could be described as a blunt instrument. The gap between these two cars has now closed to a point where there's so little to choose between them, you may as well flip a coin. However, this is evo, that bastion of handling snobbery and contentious decisions, so while the C63 S pulls hard at our heart strings, the M3's greater precision and engagement seal it victory by the narrowest of margins.