Fiat 124 Spider v Mazda MX-5 - Platform Souls - Fiat 124 Spider v Mazda MX-5 - page 2
Which is the more rewarding roadster, Mazda's MX-5 or the new Fiat 124 Spider?
I start with the Mazda, both because the MX-5 is the established class leader and because I've heard so many good things about this latest, Mk4 model yet have spent very little time with one prior to this test. It's fair to say the MX-5 is a divisive car amongst enthusiasts. Some are passionate to the point of evangelism, others are so disparaging that you question whether they actually enjoy driving at all. Personally, I've always sat somewhere in between, enjoying the simplicity and purity of the previous generations (and trying not to fall into the trap of fixating on its relative lack of straight-line performance) yet readily acknowledging that a similarly priced hot hatch offers far more pace and intensity.
It's a warm day, so the first thing I do is drop the roof. Not much point having a soft-top car if you're not going to enjoy the fresh air, is there? The engine starts with an encouraging rasp before settling into an unassuming idle. All the controls are light, but once you get your head around the lack of weight, you also appreciate there's a welcome amount of feel, together with an energy and effervescence that pervades the whole car. The lack of mass is immediately evident, the MX-5 responding well to steering and throttle inputs without being aggressive or sharp-edged in any way.
The engine enjoys being revved, which is just as well, for you need to work it reasonably hard if you're to bring the MX-5 to life. That's not to say it's unhappy when asked to pull a higher gear at lower revs – the engine is smooth, tractable and happy to lug – but the fizz and fun comes between 5000 and 7000rpm. This is where you'll feel the car really come to life: the engine sounds more purposeful, the gearshifts snap home with more conviction and the whole car really begins to sing. It's as infectious as you'd hope.
The chassis is equally adept at raising its game and drawing you in with modest grip levels and damping supple enough to work on bumpy roads (even with the upgraded suspension, including Bilstein dampers, of the Sport Nav trim level, as fitted here). This ensures you can enjoy the car and exploit its performance most of the time. It's not remotely aggressive setup-wise, but it has that special something that only a well-sorted rear-wheel-drive car can give: the clarity of uncorrupted steering, an even division of labour between each end of the car, and a delicate, readily exploitable balance.
Partnership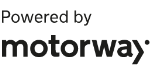 Need to sell your car?
Find your best offer from over 5,000+ dealers. It's that easy.
It's swift enough on the straights, but you need to point it at some corners to discover what the MX-5 is all about. If you're new to rear-wheel drive, it'll take you a while to gain the confidence to chuck the Mazda around. Likewise, if you're more used to powerful rear-wheel-drive machinery with enough grunt to slide on throttle application alone then you too will need to learn some new tricks. Funnily enough, it requires a mix of front- and rear-drive skills to get the most from the MX-5: a lift on turn-in to get some forward weight transfer and agitate the tail, then some measured throttle work to sustain the slide. It's at this stage that the 2-litre MX-5's standard-fit limited-slip diff becomes your best friend, for it gives you finer control and precision. Then all you need to do is apply some corrective lock with the well-judged steering (2.5 turns lock-to-lock) and you've got tidy, entertaining slow-speed oversteer on tap whenever you feel the urge.
At higher speeds the MX-5 is reassuringly neutral. It flows freely along bumpy roads, absorbing lumps and cambers that would deflect a more firmly suspended car. You feel connected to the car but not distracted by the road beneath it. In the higher gears you can thread it through sweeps and kinks with a gentle squeeze of the steering wheel, enjoying the way it readily settles into an unfussed flow. Simple pleasures, but ones you don't need exceptional roads, skills or excessive speeds to enjoy.