Fiat 124 Spider v Mazda MX-5 - Platform Souls
Which is the more rewarding roadster, Mazda's MX-5 or the new Fiat 124 Spider?
Once upon a time, small two-seater sports cars were the proud preserve of British and European marques. From the delectable Lotus Elan, gutsy six-cylinder Triumph TRs and fruity-sounding MGBs to the exquisite, exotic Spiders from Alfa Romeo and Fiat, relatively affordable roadsters were thick on the ground. Then along came the hot hatch, at which point enthusiasts rapidly fell for a new breed of performance car. One that offered weekday practicality and weekend fun in one neat, reliable package. The world, it seemed, had fallen out of love with the roadster.
Then along came Mazda with the MX-5, a car that rekindled the romance of affordable, open-top sports cars so successfully it rapidly became the world's biggest-selling roadster, with more than a million cars built since 1989. Fast-forward to 2016 and the story has come full circle, with the European-inspired MX-5 spawning a new Japanese-built Fiat 124 Spider built on the same platform but using an Italian engine. You really couldn't make it up.     
Whether or not this global brand and engineering mash-up jars your sensibilities will depend on how fondly you regard Fiat. If your knowledge of this proud Italian brand extends far enough back to recall the rorty twin-cam 131 Mirafiori, Strada Abarth or original 124 Coupe and Spider, the thought of a Fiat made in Hiroshima is all wrong. Then again, if you're happy to think of your iPhone as the product of California when it's actually made in China, perhaps a Japanese Fiat matters not one jot. 
Whatever, there's considerable irony in the fact the MX-5 is the more authentic car, but that authenticity is richly deserved, for it was Mazda's commitment and foresight in recreating the classic two-seater drop-top that reminded European marques of the heritage and legacies they squandered.
Given the unexpected and most likely inconvenient union of Fiat and Mazda (at least from a marketing perspective), it's perhaps inevitable – or even essential – that from the outside you'd barely know these two cars are related, such is the stark difference in styling. Where the Mazda is a clean, compact collection of crisp lines and tight curves, the Fiat is a more traditional and, sadly, rather slabby shape. It looks back longingly to Fiat's past glories, and to its far prettier forebear, whereas the Mazda confidently fixes its gaze on the future. Each to their own, of course, but to our eyes it's the Japanese car that looks more cohesive.
Partnership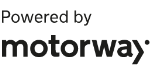 Need to sell your car?
Find your best offer from over 5,000+ dealers. It's that easy.
Inside, the two are almost indistinguishable, both sharing the same dashboard and instruments, not to mention the same windscreen and roof mechanism. It's a functional, comfortable place to be. Neat analogue dials are easy to read and suit the simple sports car recipe, while the roof is an absolute cinch to drop or raise. So easy, in fact, that you can do it with one hand from the driver's seat. Simply unclip the single latch on the windscreen header, throw back the roof and push down until it clicks securely into place, or to raise, just release the retaining lock, pull the roof up and over your head, pop the hooked latch into the header rail and push the over-centre handle until it clicks. In an age of unnecessary complexity, this brilliantly simple manual mechanism is a welcome antidote. It also helps keep the weight of these two pared-back roadsters to a ton or thereabouts, which brings its own reward out on the road.