Honda Type-R to make a comeback?
Honda engineering chief tells evo he'd love to see more Type-R performance cars in the near future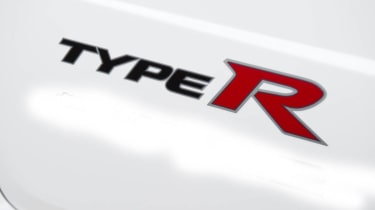 The Honda Type-R badge could return on a production car in the near future. evo spoke to a chief Honda engineer at the unveiling of the all-new Civic on the eve of the 2011 Frankfurt motor show, and while a new Type-R hot hatchback looks unlikely, he's desperate to see a revival of the Japanese firm's most iconic badge.
A performance version of the new Honda Civic (the regular version of which is already described as sporty) looks almost certain, though it will take a different path to its predecessors and as such, we expect it to eschew the Type-R branding. With its key rivals – Renaultsport Megane, Ford Focus ST and Vauxhall Astra VXR – all boasting around 250bhp (or even more) from a turbocharged 2-litre engine, the traditional naturally aspirated Type-R could not compete.
Therefore Honda is exploring different options, with the aim to offer a hot hatch that avoids direct competition and instead offers environmental credentials, in keeping with the brand's current objectives. This could mean a hybrid hatch with technology influenced by the petrol-electric CR-Z coupe, though numerous options are being explored. Expect a different performance badge to reflect this change in direction.
Happily, discussions with Mugen are also ongoing about tweaks for the all-new Civic, and could range from anywhere between styling accessories to full engine tuning. But the engineer we spoke to worked personally on the outgoing Japanese market Civic Type-R, a product he's rightly proud of. And he'd love to see a comeback for the Honda Type-R in one form or another. Fingers crossed it's worn by a long rumoured new NS-X…
Click here for the rest of evo's Frankfurt 2011 news