The 777 Hypercar is a €7m Le Mans-inspired track toy
Developed in partnership with Dallara and Gibson, the track-only 777 Hypercar claims to offer LMP1 levels of performance to everyday buyers
Kick-started in 2005 with the Ferrari FXX, the track-only hypercar segment is more competitive than ever, with the likes of the Aston Martin Valkyrie AMR Pro, Lamborghini SCV12 and Pagani Huayra R all offering uncapped on-track thrills to private buyers. Yet Monza-based 777 Motors is now proposing something more extreme than them all, partnering with Dallara and Gibson to offer performance usually reserved for top flight motorsport.
Based on an FIA-homologated Dallara carbon monocoque, the 777 features a 720bhp 4.5-litre naturally-aspirated Gibson V8 straight from the WEC, which is able to run on synthetic fuels helping reduce its carbon footprint. With low weight a high priority, it features no hybrid assistance, giving it a 900kg weight figure and an 800bhp/ton power-to-weight ratio.
> Porsche 919 Hybrid review - driving one of Stuttgart's most successful racers
Straight line performance isn't the focus of the 777 though, with Dallara having applied aerodynamic knowhow from its motorsports projects to create a huge 2100kg of downforce at 230mph – the result is estimated lateral acceleration of up to 4G, up 1G on the theoretical maximum of the Valkyrie AMR Pro. 777 Motors claims that it will be able to achieve a 1:33 lap around Monza, just two seconds off the blistering Porsche 919 Hybrid LMP1 car.
Company founder Andrea Levy said: '...for the next decade, the best performance achievable for a hypercar, combined with maximum driving pleasure, can only be obtained with the use of an exclusively thermal engine, without any hybrid components. This allows you to limit the weight to 900 kg and have exaggerated aerodynamics that keep the car glued to the asphalt, making it so easy to drive even for non-professional drivers.'
Alongside the car itself, custom Sparco racing supplies, a high-tech Dallara racing simulator and even an F1-spec neck training machine will be delivered to each buyer, with all seven cars to be stored at 777 Motors' Monza facility – the firm says owners will be able to arrive and drive their car at their leisure and during exclusive events held throughout the year.
Partnership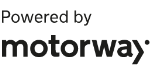 Need to sell your car?
Find your best offer from over 5,000+ dealers. It's that easy.
Deliveries are planned to commence in 2025, but before then the first prototype will be shown at the Monza Grand Prix next year.