Anthony Davidson video interview - How it feels to be a World Champion
WEC 2014 champion Anthony Davidson tells us what it feels like to be the best in the world
Anthony Davidson won the 2014 World Endurance Championship with teammate Sebastien Buemi. The Toyota Racing duo also helped the Japanese outfit to secure the 2014 Constructors' crown, concluding a dominant season in spectacular fashion.
>Read - Anthony Davidson's post 2014 season report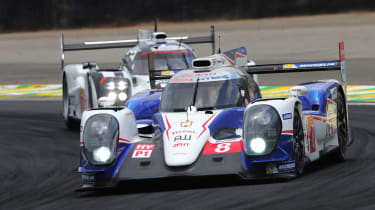 Having previously raced in karts, through the ranks of single-seaters and up to Formula 1, Anthony is no stranger to success. But with his 2014 title, he has undoubtably reached the peak of his already impressive career. For the first of our 10 part video, we ask Anthony what it feels like to be a World Champion. 
For those who didn't manage to catch the 2014 season's exciting WEC action, or if you simply want to relive a memorable year, watch Toyota's own season highlights below.
Toyota Racing 2014 WEC highlights video