Jaguar confirms new SVR model in pipeline: potential faster F-type?
JLR's performance department admits it's working on a new hot model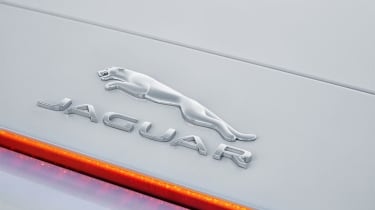 Jaguar is set to unveil a hot version of one of its current models, to be badged SVR. John Edwards, managing director of Jaguar Land Rover's Special Vehicle Operations, confirmed that the newly formed department has been working on a faster and more powerful version of an existing model.
Edwards refused to confirm rumours that the forthcoming product is an F-type derivative – although development mules have been spotted testing in recent weeks.
Jaguar Land Rover debuted the SVR sub-brand, which identifies the group's fastest and most dynamic models, on the Range Rover Sport SVR, first shown to the public at the Geneva motor show.
An F-type SVR would very likely take the range-topping V8 R Coupe or Convertible as its starting point and add power and reduce weight to improve handling and performance. With the V8 models returning 542bhp at present, the F-type SVR could produce as much as 600bhp.
'SVR will be the brand name that we use for our ultimate sports derivatives, be they Jaguars or Land Rovers,' said Edwards. 'To wear that badge, it's got to pass the DNA test. That test is about increased power, reduced weight, improved aero, improved dynamics and differentiated design. All of which has to result in meeting our performance thresholds, which is about 0-60mph times, V-max or track times.
'In the fullness of time there will be Jaguar and Land Rover SVRs. The competition here is Mercedes AMG and BMW M. There's definitely a market there.'
We expect Jaguar to confirm the F-type SVR later in the year.