Koenigsegg Jesko Absolut prototype surfaces – low-drag hypercar eyes 310mph top speed
The Agera successor features a 'revolutionary' in-house developed transmission, and targets the fastest top speed of any Koenigsegg to date
Following in the footsteps of the record-breaking Agera RS, Koenigsegg launched the Jesko at 2019's Geneva motor show. Named after the father of company founder and CEO, Christian von Koenigsegg, the model features a revised carbonfibre tub, power plant and all-new gearbox, developed in-house. Though 'Attack' specification cars have already entered production, Koenigsegg has now revealed the first low-drag Absolut prototype, a variant with a focus on top speed.
Finished in Graphite Grey with accents in Koenigsegg's trademark Tang Orange, this prototype could be our first glimpse of the world's fastest road-legal production car. Though the marque is yet to announce any official figures, it has previously disclosed a 310mph target for the low-drag Absolut – company founder and CEO Christian von Koenigsegg said: 'The name Absolut comes from the fact that this is the absolute fastest Koenigsegg we will ever make.'
> Aston Martin Valkyrie AMR Pro makes dynamic debut
Powering the model is a redesigned version of the same 5.0-litre turbocharged V8 found in the marque's previous models pushes up to 1600bhp and 1106lb ft of torque to the rear wheels when running on E85 race fuel – it's a paltry 1280bhp on standard fuel. Performance figures haven't been quoted, but we'd imagine it'll be marginally quicker than the less powerful Agera RS, which has a 0-62mph time of around 2.6sec. The world's lightest crankshaft (12.8kg), milled from a single solid steel billet, alongside a host of other bespoke, lightweight components can be found throughout the powertrain. The use of lightweight components both reduces unwanted vibration usually found with flat-plane crankshaft power plants and allows the engine to spin at an impressive 8500rpm.
One of the highlight features of the Jesko is its new nine-speed Light Speed Transmission (LST). The brand claims it's capable of 'near light speed' gear changes, due to the simultaneous opening and closing of clutches, allowing for 'seamless' acceleration and deceleration. Thanks to the trick multi-clutch system, Ultimate Power On Demand (UPOD) allows the gearbox to jump to the most effective gear, unlike a dual clutch system which has to run through all gears on the way.
Jesko prototype driver Markus Lundh, said: 'Because of its seamless shifting, whether up or down, everything just happens much faster. There are no delays, it is very responsive and behaves exactly the way you want it to.'
Partnership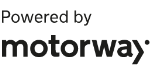 Need to sell your car?
Find your best offer from over 5,000+ dealers. It's that easy.
As this car is an evolution of the Agera, tweaks have been made to the carbon tub in order to make it a more useable machine. It's now 40mm longer and 22mm higher to provide occupants with more legroom, headroom and visibility, but still features industry-best torsional rigidity thanks to its carbonfibre and aluminium sandwich construction. The increased focus on practicality doesn't stop there, either, with rear-wheel-steering giving it improved manoeuvrability at low speeds as well as agility at higher speeds.
Inside, leather, Alcantara, carbonfibre, aluminium and glass can be found throughout, alongside a new 'SmartWheel' that sees the integration of two small touchscreens in the steering wheel, allowing the driver to control aspects such as audio, ride height and cruise control. As found on the Regera, miniaturised hydraulics mean almost all hinges on the Jesko are also automated.
Alongside all of this, the machine is also capable of over 1000kgs of downforce, largely due to its active, top-mounted dual-level rear wing and front splitter with active underbody aero inlets. Lightweight centre-locking forged aluminium wheels come as standard, with optional centre locking carbonfibre wheels also available.
Last year the Swedish marque also revealed a second, low-drag variant in hopes of once again achieving record-breaking speeds. An extended rear end, rear wheel aero covers, a reduced ride height and removal of the front arch louvres and bonnet vents all contribute towards its incredible 0.278Cd drag coefficient – for perspective, the Bugatti Chiron claims 0.36Cd in its most efficient mode, with the current top speed production car record-holder, the Agera RS, claiming 0.33.
Alongside the aforementioned tweaks, the Absolut also sees the removal of the Jesko's large rear wing, as seen in these new images, in place of 'vertical stabilisers' inspired by the F-15 fighter jet – these both aid in high speed stability and the reduction of turbulence at the rear, helping to pull its drag coefficient down. 
Top speed is yet to be disclosed, but with Koenigsegg claiming it will be the 'fastest Koenigsegg ever,' a figure in excess of the Agera RS's 285mph peak speed is a given. Having confirmed a target of 310mph, the Jesko may have a chance of beating Bugatti's recent 304mph record, but being a production car, it would be all the more impressive...
The Jesko will cost from around £2.3m and will be limited to just 125 units. First deliveries are scheduled to commence in spring 2022.