Infiniti G37S Coupe: Infiniti G37S Coupe
It's farewell to our Infiniti G37S Coupe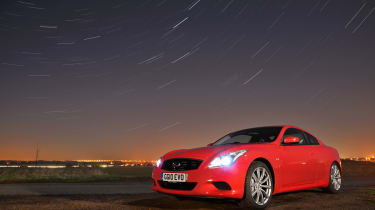 How many people can say they've covered well over 20,000 miles in a car that you can go into a showroom and buy today, yet they haven't seen a single other example of that model on the road? A handful of supercar drivers aside, not many, I'd wager. Yet that is exactly what happened to me with our Infiniti G37S Coupe.
GG10 EVO arrived in July 2010. In addition to the 'S' trim level (sports seats, leather, 19in wheels, sports suspension, four-wheel active steering and a limited-slip diff), we opted for the seven-speed automatic gearbox and the multimedia pack (satnav, 11-speaker Bose stereo and a parking camera). All in, the total price came to £39,775. Or to put it another way, thousands cheaper than an equivalent BMW, Audi or Mercedes.
The choice of Vibrant Red paint was a perfect one, in my opinion. In the default grey, black or blue, the G Coupe can look a bit ho-hum, especially as its face has an unfortunate hint of Lexus SC430 about it. But in red it comes across as being a more sporty thing, especially when viewed in profile, where its slippery coupe shape can be fully appreciated, or from the rear, with its GT‑R-esque quartet of circular LED taillights (indeed, the G Coupe is sold as a Nissan Skyline in some markets).
And sporty the G37S was. The ride had a tautness to it that suggested a bias towards handling (yet it proved perfectly comfortable too – who needs multiple damper settings?), the steering ratio was enthusiastically quick, and of course there was that grunty, 316bhp, normally aspirated 3.7-litre V6 providing all the acceleration you could reasonably want (we've timed a G37S doing 0 to 60mph in 5.8sec). Even the auto gearbox wanted in on the action. Yes, its shifts could be on the clunky side when pottering around, but in S mode it was almost telepathically good at guessing what gear I wanted to be in at any given moment. The shape, position and action of the column-mounted paddles were spot-on when I wanted to take full control, too.
Partnership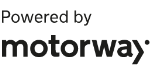 Need to sell your car?
Find your best offer from over 5,000+ dealers. It's that easy.
Also speaking volumes about this Infiniti's attitude was its rear-end grip. Or rather the lack thereof. If you like fast cars that just dig in and go when you nail the throttle, this isn't the £40K coupe for you, because when it comes to traction, the G37 is the Anti-Audi. If the tarmac was even the slightest bit damp and you were suitably talented, you could have the car sideways at the drop of a hat (and a single prod of the ESP button). For mere mortals the aim became to get the rear tyres right on the limit of traction, just helping to tighten your line or just teasing out as much of the V6's 265lb ft of torque as the surface would allow without the ESP stepping in. I never became bored with the challenge, although swapping the standard Bridgestones for a set of Dunlop SP Winter Sport 3D cold-weather tyres for the winter months was almost certainly a wise move, bringing a marked improvement in grip, but not so much as to spoil the fun.
The Dunlops cost £700. The only other expense (fuel aside) was £660 for servicing. If running costs are a concern then Infiniti's unfashionably short 9000-mile service intervals and slightly expensive prices (£300 for the first service, £360 for the second) may be an issue. There was no need for our car to visit a dealer on any other occasion, though – it was utterly reliable.
So if the G37S Coupe is enjoyable to drive, easy to live with, well built and good value, why aren't there more of them around? Perhaps there isn't enough awareness of the brand on these shores yet – although having the name on some cars that are doing quite well in F1 at the moment should help. Perhaps people are just afraid to try something new. But do you know what? They should. I didn't know what to expect from this car when it first arrived, but it turned out to be an absolute pleasure to live with. And I bet there are lots of people out there, currently driving the G37's rivals, who would find the same too.
Running Costs
| | |
| --- | --- |
| Date acquired | July 2010 |
| Total mileage | 22,759 |
| Duration of test | 12 months |
| Average MPG | 25.5 |
| Servicing costs | £660 (two services) |
| Consumables | £700.40 (winter tyres) |
| Price new | £39,775 |
| Trade in value | £25,500 |
| Depreciation | £14,275 |