Lamborghini LP640
A triple 360-degree spin at 90mph indicated Simon George had met the traction limit...
It's been a busy month for the LP640. First off, the front tyres have been replaced. My old Murciélago's boots tended to wear at about the same rate front and rear, even with heavy track use. The new car's fronts, however, have worn far quicker than its fat 335/35 rears.
Thinking about it, that does add up, as the LP640 seems to be set up to understeer more than the 6.2 ever did. It's no bad thing, bringing a new-found confidence through fast sweeping bends. Eventually, though, that huge rear-end gives a little wiggle shortly before complying with the laws of physics. I can say that from experience too, as a recent 90mph triple-360-degree spin at Bruntingthorpe (with an evo subscriber at the wheel I might add!) had me clinging on to the grab handle with one hand and reaching through the tyre smoke for the sick bag with the other!
How the LP640 suddenly straightened up and continued forward – albeit with half the speed scrubbed off – is anyone's guess. But it did, and with no damage done, thank goodness. Well, except to my nerves…
Talking of Bruntingthorpe, I recently attended an event there called VMAX that gives drivers access to the full two-mile runway. A couple of years ago (evo 080) my 6.2 Murcie managed to attain a confirmed 182mph in the space available. The awesome, newly restored Vulcan bomber recently used Bruntingthorpe's runway for its first test flight, and I was interested to see what the LP640 could achieve at ground level. Well, the answer is a very stable 193mph (with 203mph indicated).
Interestingly, a Porsche Carrera GT that was also present hit the same speed, and both supercars were still accelerating as they crossed the timing beams. Best of all, though, this year I managed to stop without resorting to using the handbrake!
Partnership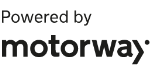 Need to sell your car?
Find your best offer from over 5,000+ dealers. It's that easy.
Embarrassing episodes involving the previous Lambo became something of a regular occurrence for me, and having recently had to refuel the LP640 just off the A1 while dressed as a chicken, it looks like they're set to continue with the new car. I should perhaps explain that I was on my way to a fancy dress dinner for an animal charity when I got caught out by the LP07's not-so-clever fuel consumption. To make matters worse, the petrol station's forecourt was in full view of a busy Little Chef… Still, it's not every day you get to see a giant chicken wearing Sparco racing boots.
Problems this month? Funnily enough, much like Meaden in his new Audi A5 (issue 112), I too am finding pulling away in first gear – especially rapidly – very awkward due to the sensitivity of the drive-by-wire throttle. Perhaps the electronic trickery of the A5 is shared by its distant cousin?
Of greater concern, though, was LP07's seemingly high oil usage, but it turned out that the method of checking the oil in the LP640 is different to the 6.2 Murciélago (even though both share a dry sump) and there wasn't really a problem at all. Guess I should have read the manual first!
Finally, the guys at Sports Car Protection (sportscarprotection.com) have been wielding their magic Zymol-filled wand over the LP640 this month. They regularly gave my orange Murcie the same treatment, with stunning results, and I'm pleased to report that they've made LP07 look the absolute nuts too. Hopefully by next month the LP640 will sound the nuts too, as Scuderia Systems (01784 434395) has kindly supplied a Tubistyle back box for me to try. Guess I can expect to receive another noise abatement notice from the council soon…
Running Costs
| | |
| --- | --- |
| Date acquired | August 2007 |
| Total mileage | 4833 |
| Costs this month | £304 (front tyres) |
| Mileage this month | 831 |
| MPG this month | 10.3 |