Lotus Elise Sport and Elise 220 announced - lighter and cheaper Elise options
Lotus brings back Sport name for more affordable Elise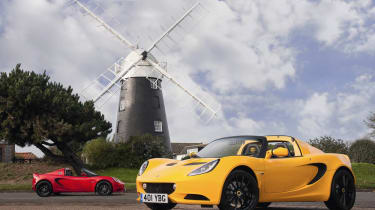 Lotus is to replace the Elise and Elise S with two new cheaper and lighter variants; the Elise Sport and Sport 220. Available from December this year, both cars will see a 10kg weight drop over previous versions thanks to lighter sports seats, a thinner battery and other weight saving measures.
Lightweight forged wheels will also be an option, saving a further 5kg. The standard Elise Sport now weighs 866kg, while the Sport 220 is 914kg.
Pricing now starts at £29,900 for the Sport putting it £1000 less than a standard Elise. The Sport 220 will start at £36,500, a drop of £700 over its predecessor, the Elise S. Options include climate control, air-conditioning and an uprated sound system.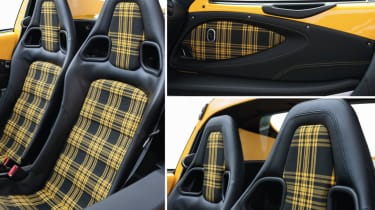 Both cars now come with a Sport mode, once an option, as standard. This allows improved throttle response as well as reducing traction control intervention to allow for more driver involvement. 
Buyers can now option tartan seat trim as a nod to the 1976 Lotus Esprit S1, as well as alcantara or leather should they want something less garish.
Performance stats for both cars remain unchanged, meaning a 0-62mph time of 6.5 seconds for the 134bhp Elise Sport, while the Elise 220 manages it in 4.2 seconds from its 217bhp.