Mazda confirms new rear-drive platform and straight-six powertrains
Mazda's new range will kick-off with a pair of SUVs, but a sleek sports saloon and estate will follow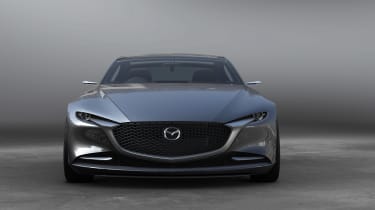 The combustion engine isn't quite dead, yet, with Mazda officially confirming that next year will see the introduction of a brand new straight-six petrol and diesel engine to be used in a new rear-wheel drive platform. There have been rumours of Mazda's new architecture circulating for a while now, but this is the first time the quirky Japanese marque has officially confirmed its existence, and we won't have to wait long to see it. 
The rear-drive platform will be first used on a pair of SUVs in European markets called CX-60 and CX-80, suggesting they will be more than just a replacement for the current CX-5, but new models with premium SUVs in their sights from BMW, Audi and Volvo. Of more interest to us, though, is the incoming replacement for the Mazda 6, which will be in the form of a sleek rear-wheel drive saloon and possibly a new estate, both benefiting from these new underpinnings. 
There have also been rumours about this platform's connection to Toyota, and its possible use in next-generation Lexus models. By partnering with Mazda, it will have access to a new compact rear-drive platform to replace the aging chassis that's still in use in the RC coupe and overseas-market IS models.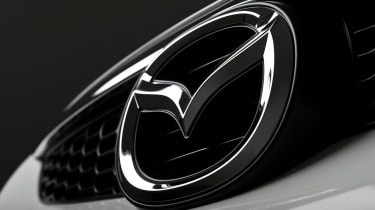 The global-market Lexus IS makes a case for this as its recent 2021 refresh (which has not been homologated for Europe) revealed a new body, but few changes to the underpinnings, interior and powertrains. This lack of investment into what is one of Lexus's core models suggests it might have a shorter life cycle than usual, which would add up if a new Mazda-based model is already in development. 
To go along with the new platform are a pair of new combustion engines, set to be 3-litre in-line six cylinder units in petrol and diesel forms. Both will utilise a 48V mild-hybrid system, and the petrol will also include Mazda's clever Skyactiv-X variable compression system and tiny supercharger as found in the current Mazda 3 and CX-30.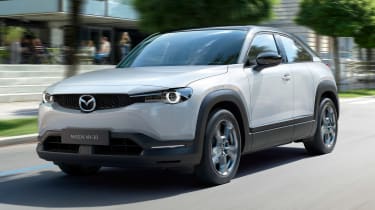 Final outputs are still to be revealed, but initially we expect these engines not to be performance-biased, instead built for their inherent smoothness and premium-feel of multi-cylinder engines – something that an increasing number of actual premium brands seem to deem irrelevant. 
Alongside this announcement is also a confirmation that Mazda will bringing back the rotary engine to be utilised as a small range-extender for the MX-30 next year. 
As a company without a huge automotive conglomerate behind them, this investment in internal combustion technology is a very audacious move when the winds of change are all firmly pointing towards pure electrification. But irrelevant of whether you think this move brave or stupid, we're thrilled real engineering still seems to be in play at Mazda, let's just hope it all works out.