McLaren Senna review - the ultimate track driving experience
McLaren has taken a legendary name and produced what genuinely could become a legendary car
The ultimate track driving experience, named after what many believe to be the best driver of all time, and road legal with it. Yes, McLaren has set itself a very tall task with its latest Ultimate Series car, the Senna.
However, while we're yet to test the Senna on the road, on the track it does indeed live up to all the hype that surrounds it, setting new standards for both its level of performance but also the intensity and involvement of the experience.
> The world's greatest hypercars
It's natural to be drawn to the Senna's performance statistics, because any car that can reach 62mph from a standing start in just 2.8-secs tends to preoccupy the mind. Given it's (dry) weight of 1,198kg, and the peak power output of 789bhp, it's hardly surprising that the Seena possesses truly ferocious performance.
But while the Senna is defined by some spectacular numbers - try 800kg of downforce at 155mph for starters - it's the cornering speeds and braking performance that really stick in the memory long after the drive has ended. We struggle to think of another car that feels so at home on the track, and can brake with the same power and stability.
Combine those attributes with a design that looks like nothing else - it looks much better 'in the carbon' than it ever does in photos - and it's not hard to see why all 500 Sennas were sold out so quickly, despite the £750,000 price tag.
McLaren Senna: in detail
Performance and 0-60 time > As with the whole car, acceleration times are extreme, hitting 62mph in 2.8secs and 186mph in just 18.5. Madness.
Engine and gearbox > Utilising a heavily revised version of the 720S' twin-turbo 4-litre V8, the Senna is the most powerful non-electrified McLaren yet
Ride and handling > As track focussed as the Senna is, McLaren is adamant it's still usable on the road.
Partnership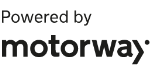 Need to sell your car?
Find your best offer from over 5,000+ dealers. It's that easy.
MPG and running costs > Probably not the first thing on the mind of the usual Senna owner, but they'll be high
Interior and tech > The Senna's track-focus keeps the interior free of most comfort-oriented fripperies, but the attention to detail is still exceptional
Design > The Senna's controversy started with the design, but it's all there for aerodynamic purposes