Mercedes E-Class Coupe 250 CDi
Four-cylinder diesel powered model is the pick of Merc's new coupe range
You read recently about the new Mercedes E-class saloon, a car optionally laden with so much safety gizmology and proffering so many warning beeps that it could surely drive you to distraction. Underneath it all, though, is a thoroughly good car, albeit a cosseting one rather than an involving one if it happens to be the E500. Our Ollie tried it with air suspension and he found it hard to stay awake.
Lined up next to the saloons at the Geneva motor show were the E-class Coupés. There's a 500 here too, but strangely there is to be no AMG version even though the saloon can be had as an E63 AMG. So I tried first the E500 with sports suspension and 'Direct Steering', which in the UK will be available only in Sport trim complete with an AMG bodykit. It's more engaging than the air-sprung E500 saloon and it makes good V8 noises, if not particularly vocal ones, but can it really have 382bhp? It just never feels quick enough…
The truth is that there's more driving satisfaction to be had at the opposite end of the range. Move down past the petrol and diesel V6s and you'll encounter the four-pot 250s, neither of which have 2.5-litre engines because the Mercedes naming system is now in ruins. The petrol offering, the E250 CGI, has 1.8 litres, a turbo, direct injection and 201bhp, and as this is a 'BlueEfficiency' engine it's super-frugal too. It's also torquey and good fun with the manual gearbox.
But it's the E250 CDI (2.1 litres, turbodiesel, also 201 blue-hued bhp) that makes the most sense on every level. Its torque is considerable, its CO2 minimal (135g/km), its automatic gearbox's ability always to be in the right gear for maximum thrust admirable. No matter that it lacked paddle-shifters in the SE trim of the car we tried; just leave the seven-speed 'box to itself and relish a front end much lighter-footed and keener to dive into a turn than even the sportified E500's. It rides better on smaller wheels and gentler suspension; its steering has great progression and precision. It's like a more-honed BMW 320d.
Partnership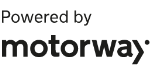 Need to sell your car?
Find your best offer from over 5,000+ dealers. It's that easy.
The E-class Coupé replaces the CLK and is slightly bigger but, surprisingly, slightly cheaper too. Naturally, it has pillarless side windows and a polite arm that hands your seatbelt to you over your shoulder. A proper Merc coupe, then, but this time less is more.
Specifications
| | |
| --- | --- |
| Engine | In-line 4-cyl, 2143cc, turbodiesel |
| Max power | 201bhp @ 4200rpm |
| Max torque | 369lb ft @ 1600-1800rpm |
| Top speed | 155mph (limited) |
| 0-62mph | 7.4sec (claimed) |
| Price | c£29,000 (est) |
| On sale | September 2009 |