Best McLarens ever - we test them all from F1 to P1 GTR - McLaren P1 GTR review
The fastest car we've timed at Anglesey Circuit is the Radical RXC Turbo 500 with a lap of 1:10.5. Can the P1 GTR go faster?
There's nothing more exciting than an invitation to drive something ludicrously fast, sophisticated and far beyond the realms of even a normal supercar. Something that gives you a glimpse at the outer edges of what's possible shy of a big-budget single-seater racer. But the elation is usually strangled when you realise you'll be allowed just three laps in the car on a circuit you've never seen before. You might get a flavour of the car, but nothing you can really get your teeth into. Today is different. In fact, it's not just today. We've got a P1 GTR for two full days on a track I know as well as an old friend. Incredible.
A few months ago I drove Andy Bruce's road-legal P1 GTR on the lanes around Goodwood (evo 225), so I think I know what to expect. This is different, though. I've got to set a lap time. I've got slick tyres. I need to push this GTR as hard as I dare. The McLaren boys will be very upset if the lap time doesn't come…
For the first lap I do the whole warming-tyres weave. It always feels slightly like you're pretending to be an F1 driver (which you are), but it also builds the anticipation. The noises, even through my Arai, are extraordinary. The turbo setup puffs, hisses and spits, the electric motor whines and the V8's deep, hammering note holds it all together and gives it a relentless energy. It's not a beautiful sound, but the chaos makes even considering pushing this car to its limits feel very heroic.
Trying to extract the last little bit of time isn't easy, but not because the car is scary, more that its capabilities are so high in some areas. The straight-line performance is fantastic – the torque-fill works more effectively than in the P1 road car and the GTR has another 83bhp too, taking the total to 986bhp. I'm in the slightly mad position of having driven a few GT3 race cars, and the P1 GTR blows them away in a straight line. However, it can't match their almost spooky levels of grip, so for the first few laps I find myself understeering mid-corner (pretty terrifying in the quicker stuff!).
Reprogramming your brain to account for just how fast you arrive at the turns and then the slightly lower corner speeds than a full-on racer doesn't take long. And then I enjoy the very same things about the GTR as the P1 on track – its wonderful sense of agility, the superb feeling you get of exactly how much rear grip you have left, and the balance that allows you to brake deep into corners to eliminate understeer and then point the car with laser precision under power. There's less steering lock, more steering weight and the slicks and camber settings mean the GTR isn't a car you slide with abandon, but it's at its best with the rear moving. Getting a lovely arc of oversteer on corner exit and upshifting to the next gear to maintain that little angle as the speed builds is a truly unforgettable experience.
Partnership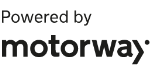 Need to sell your car?
Find your best offer from over 5,000+ dealers. It's that easy.
Funnily enough, the lap time hardly seems to matter, but the GTR does a 1:08.7 – 2.5sec faster than the road P1 (issue 200), 1.8sec faster than the Radical, and a new evo record at Anglesey.