Mercedes SL65 Black
661bhp super-SL is AMG's most powerful model to date
The serious joggers who slog relentlessly between the renovated piers peppered along the shoreline of San Francisco Bay have to be among the most insular people on earth. Outnumbering mere walking mortals three-to-one, their bobbing forms glisten in the morning sun, eyes fixed on some imagined finishing line forever receding, rainbow-like, beyond reach. Their cold gaze only ever deviates from the straight ahead on a short arc downwards to whatever time/speed/heart-rate monitor is strapped to their wrists. These are people who are proving, stride by Nike-enhanced stride, that cars, even the most timid and economical, are nothing more than a necessary evil and never, ever to be gawped at or admired.
So this is tough. For the joggers, I mean. Thanks to the sloth of the early morning traffic and Mercedes' decision to run the first few miles of its test route for the launch of the SL65 AMG Black Series in the Bay Area of San Francisco, I'm tracking a line of unsmiling pavement pounders in a car that is to self-effacing stealth what an AC/DC gig is to an afternoon recital of chamber music. I'm on their case; a flicker of a glance is all I'm after and, if the shock of the extraordinary is what's needed, my chances of getting one should be better than in any Ferrari or Lamborghini.
It isn't as if AMG has held back with this one. Not so much cutting against the grain of the regular SL's measured and gender-neutral brand of 'sleek' as attacking it with a chainsaw, the Black Series takes liberties with exaggeration, proportioning, macho posturing and quasi-DTM racer detailing that verge on, but stay just the right side of, caricature. In short, the SL65 Black has the presence of a flame thrower in a ticker-tape factory. It doesn't even look much like the car it's based on. Apart from the grille, lights and doors, the SL bits have been completely subsumed by the mostly carbon Black Series bits, which add girth, attitude, price and exclusivity in unprecedented quantities but, via some clever re-engineering and ditching the folding Vario roof for a fixed one, cleave a handy 250 kilos from the kerb weight, too. The benefit of this, along with  a completely re-worked chassis and a one-man hand-built 6-litre twin-turbo V12 generating 661bhp at 5400rpm and a capped torque output of 737lb ft between 2200 and 4200rpm (otherwise it would be a transmission-trashing 900lb ft plus) should become apparent when we reach the legendary Laguna Seca circuit in Monterey for a spot of lunch and lunacy.
Partnership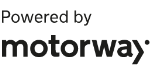 Need to sell your car?
Find your best offer from over 5,000+ dealers. It's that easy.
Back to the jogger-baiting. The first thing that should warp the walls of even the most concentrated tunnel vision is a broadness of shoulder that state governor Schwarzenegger would have looked up to in his body-building days. Although AMG's £250,000, 350-off, hyper-SL is an extravagant six and a half feet wide, it somehow gives the impression of being more expanded still. But then only the doors and the distance between them are shared with the regular SL.
The dimensions of the special light-alloy AMG wheels are similarly panoramic: 19 x 9.5 inches at the front, 20 x 11.5 at the rear, shod with 265/35 R19 and 325/30 R20 Dunlop Sport Maxx GTs. From the rear especially, the new, laterally extended perspectives are so stunning – all the more so when the retractable boot-lid wing responsible for reducing lift at speed scythes into the airstream at a pre-determined 75mph – that several cyclists, moving through the crawling traffic more swiftly than us, wobble as they approach the Merc's widescreen rump.
It's this way for a reason, of course. As well as replacing the bulky and complex Active Body Control (ABC) suspension hardware with more straightforward coil-over damper units at the corners in the best motorsport tradition (ride height, wheel alignment and camber can all be adjusted for track work), AMG's engineers have plumped out the track by 97mm at the front and 85mm at the rear to exploit the new spring links, camber struts, pull/push rods and weight-optimised aluminium wheel carriers developed in conjunction with German motorsport specialists KW. The steering's sharper too – just 1.7 turns lock-to-lock – and the rear axle has a 40 per cent locking limited-slip differential.
There's a hard-to-ignore scale to the braking system as well, with enormous ventilated and perforated discs engineered in steel rather than carbon ceramics and grabbed by six-piston calipers at the front, four-piston ones at the rear. After five minutes' sustained forward momentum, they haul the mega-Merc down from 3mph to a standstill as the traffic clogs up completely. Confirming my theory that the SL65 Black looks so startling that it generates its own gravitational field, the joggers are pulled slightly off course as they run past, like small planets straying too close to a black hole, but not one of them looks sideways. Not one.
And, in a strange kind of way, I know why. The SL65 Black, despite its visual potency and turbo-massaged firepower, lacks the true drama of a supercar. It has a curiously calm aura, rather like the Nissan GT-R's, that carries an implied 'don't make me angry, you wouldn't like me when I'm angry' threat, but keeps it securely locked away until needed. Certainly, it's easy to sympathise from inside the cabin, which, apart from the bucket seats, smaller flat-bottomed steering wheel, carbon door panels and different dial faces, is much like any other SL's. The aluminium paddles behind the wheel provoke a twinge of extra excitement, but the sense of expectation falls away when I remember that they're hooked up to Merc's old five-speed auto – albeit with uprated hydraulics for faster shift speeds – rather than the properly sophisticated seven-speed semi-auto from the £148K cheaper SL63 AMG. And it shows; the take-up of drive can be a little snatchy on light throttle openings around town.
Then there's the sonic contribution of the engine, which, for all its gusting and low-frequency energy, seems to have no mechanical 'edge' at all, merely numerous, minutely varied layers of 'whoomph', and fails to make the electrical connection with the small hairs on the back of your neck.
But for the ride, which is uncompromisingly firm and, on certain undulations, tries to separate me from the seat, I could be loping along at 55mph in a standard SL65 for £100K less.
But that's to ignore the steering – far more alert and accurate than any previous SL's – and the thing that happens when I rather too enthusiastically prod the throttle to join a lane of traffic from a side street: plus 40mph in a blink and an instinctive lunge for the grab handle by my passenger. The car's too much for the streets of San Francisco, too mean for the meandering black top of Monterey. A no-limits circuit, where AMG reckons each owner's SL65 Black will spend at least half of its time, beckons.
Laguna Seca is one of the world's most challenging race tracks and contains perhaps the scariest corner of them all, the aptly named Corkscrew. That the SL65 Black won't make a pig's ear of it, even if its driver does, is a certainty, as outside of Affalterbach in Germany, AMG regards the Californian track as its second home and much of this car's suspension development was done here. For those of us who've never driven round Laguna Seca before, the provision of a pace car piloted by an experienced 'hand' who gradually winds things up to a respectable lick is welcome. And the fact that he's driving a 'mere' CLK 63 with nearly 200bhp less – albeit one optimised for track work with a huge wing bolted to the boot lid – is better still.
So much for a pussy-footing first lap. The CLK starts fast, then goes faster, only slowing notably for the death-defying left-right plunge of the Corkscrew on the first couple of laps. Even so, with the simple task of copying lines and braking points, the SL should have no difficulty keeping up. And yet it's harder work than it should be. Sure, it monsters the CLK along the pit straight and the long uphill drag to the Corkscrew, capable of closing down a dozen car-lengths gap in a couple of heartbeats. And so it should. The SL65 Black sprints from rest to 124mph in just 11sec and, if it wasn't electronically limited to 199mph, would top out at 220mph. But the regularity with which that pulverising straight-line thrust is called on, although thrilling in execution, is also disappointing.
The reason is that the CLK is simply carrying more speed into bends and getting on the power sooner. Although the SL has all the grip in the world once settled into a bend, it wants to understeer more on the entry. Unless you disable the ESP completely, drive out of bends is compromised too. Switching to the Sport setting, which allows a limited amount of slip, helps but still isn't ideal. Much more impressive is the body control, which never feels less than absolute and allows even the Corkscrew to be attacked with total commitment. With so much torque to play with, powerslides are a hoot too, but some things are inescapable and the Merc seldom feels anything other than the big, heavy car it is.
Driving the SL65 Black on a track as awesome as Laguna Seca has certainly got the adrenalin pumping, but at the end of the afternoon I'm more grateful that it's over without incident than yearning for another go. And that's not what I expected. For all its jaw-dropping pace and sensational on-road presence, the most powerful AMG to date is neither a hardcore track tool nor a truly inspiring supercar. Perhaps there's a road in Europe where it will all come together. I feel inclined to get the map out, and I'd recommend that anyone who ends up with one of the eight examples allocated to the UK does the same.
Specifications