Video: Mercedes-Benz SLS AMG Roadster
Henry Catchpole tries out the drop-top Mercedes SLS AMG Roadster. As good as the gullwing-equipped coupe? Video here...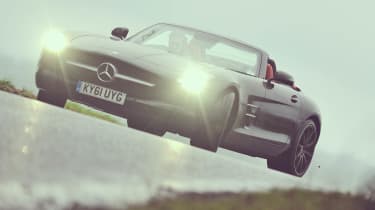 Mercedes-Benz has whipped the roof off its SLS AMG supercar. It means an easier way to hear its powerful V8 engine sing, but the coupe's charismatic gullwing doors have gone. Henry Catchpole tries it out and tells us how it compares...