Morgan Aeromax takes off
Morgan is to produce a limited run of 100 of its AeroMax coupe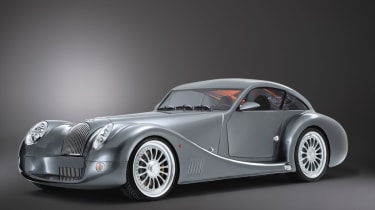 It caused a stir when it was launched at the 2005 Geneva motor show, and we reviewed it enthusiastically in issue 080; now Morgan is to produce a limited run of 100 of its AeroMax coupe.
Styled by Matthew Humphries when he was on work placement at Morgan, the Aero 8-based AeroMax was originally designed as a one-off for wealthy Morgan aficionado Prince Eric I Sturdza.
However, Morgan always admitted that it would consider a production version if the business case could be made for the glamorous coupe - obviously the sums added up.
Morgan is not rushing into things, though. Production won't start until January 2008 and should finish sometime the following year, which is Morgan's centenary year. The UK price will be around £110,400, getting on for twice the price of an Aero 8.