Lancia Stratos Videos
Four of the best Lancia Stratos videos: some have great sound some have big slides, all of them make you want one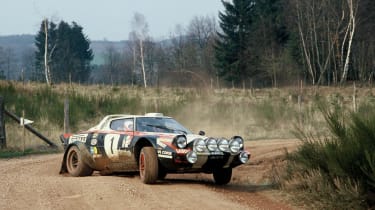 We've collected together a few of the best Lancia Stratos videos out there – enjoy!
This is the one that will make the hairs stand up on the back of your neck...
This one has terrible music but it's full of Skids galore. There's a particularly good one on the snow about 30 seconds in...
Next up is Bjorn Waldegaard driving Steve Perez's Stratos in 2008. Perez still regularly campaigns his car in the UK today
Finally, here is some wonderful but silent period footage of rallies in 1975/6. Watch it stand on its nose right at the end...
If you know of anymore then let us know by posting a comment below.