Le Mans 2012: Audi R18 e-tron video
Audi has released a short video looking at the latest Le Mans racer, the R18 e-tron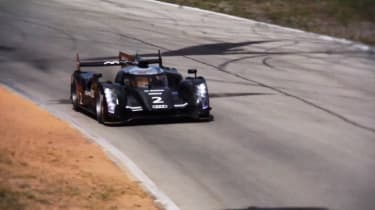 It's a big at Le Mans year for Audi in 2012, with the introduction of the new R18 e-tron the company's first diesel-electric hybrid race car.
Audi has won the race ten times since 2000, and created something of a stir when its diesel racer won the endurance race outright in 2006, and now hopes to take a technological leap forward with the introduction of its e-tron quattro system.
The 2012 Le Mans takes place on the weekend of 16-17 June.