Ducati bought by Audi
The iconic Italian motorcycle manufacturer Ducati has been bought by Lamborghini, adding it to the ever-increasing portfolio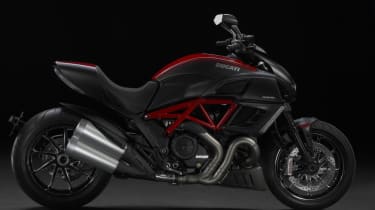 Audi has taken overall control of the Italian motorcycle manufacturer, in a deal that cost a reported €860million. Audi purchased Ducati through its Italian supercar arm Lamborghini, from Milan-based private-equity firm Investindustrial Advisors S.p.A.
Audi, which is part of the Volkswagen Auto Group, intends to keep the current Ducati management in place, with a board member from Lamborghini swapping with one of Ducati's. Adding the prestigious Ducati brand to the Volkswagen portfolio will bring the total up to 11 major brands, not including Porsche – which will be completely taken into the group when the €4.46billion deal is completed later this month.
Ducati has passed through a number of owners since it was formed in 1926, but Audi first expressed an interest in the Motorcycle manufacturer back in April when it first announced the deal. Ducati had entered into a partnership with AMG last year, producing a number of bike-themed special editions, but the company severed all ties shortly after Audi's intent was made clear.
Ducati currently employs about 1100 people, and produces roughly 42,000 motorcycles each year – which isn't a huge amount. The company is profitable though, and last year's revenue was set at €480m. Audi and Lamborghini have both shown interest in Ducati's lightweight technology – and it is highly likely that the production techniques that have improved Lamborghini's output over the last ten years will be implemented at Ducati's Borgo Panigale factory.