F1 cars could produce over 1000bhp
Support for extra power could help spice up 'easy' F1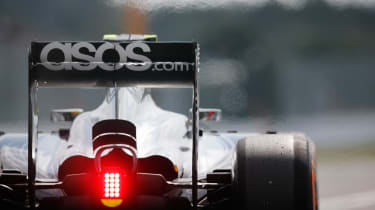 Formula 1 engines could be boosted to produce over 1000bhp if pressure from team directors continues. Current V6 turbos produce around 750bhp, but that hasn't stopped commenters from both inside and out of the sport proclaiming the cars are too easy to drive.
Three-time world champion Niki Lauda has been amongst the most outspoken, announcing that young drivers like 18-year old Max Verstappen shouldn't be able to lap within tenths of the most experienced drivers so quickly.
Lauda will be thinking back to the turbo era of the 1980s, when cars produced well in excess of 1000bhp in qualifying trim, and quite possibly the high-revving V10 era of the late nineties-early noughties.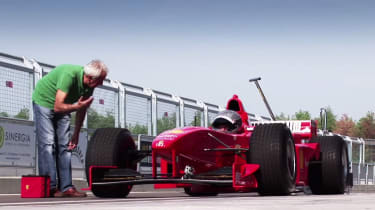 Cars of the late nineties were powered by 3.5-litre V10s: arguably the best sounding engines, ever.
Both of these periods saw cars with performance far superior to feeder series, and both are quite often looked back on as golden eras of the sport.
So how could F1 increase its engines' power outputs by as much as 250bhp? Bigger turbos and larger hybrid electronic units seem like obvious candidates, but simply raising the rev-limit and increasing the 100-litres of limited fuel could bring substantial improvements to current-spec engines.
Natural aspiration is very much consigned to F1's history books
Performance already looks set to increase by quite some margin this year, with tyre manufacturer Pirelli expecting its 2015 tyres to be significantly stickier. It admits this is partly because of construction improvements, but expects most gains to arrive thanks to better decisions on which compound to bring to each race.
What do you think: can a single-seater with 750+bhp really be called 'easy' to drive? Will 1000bhp really help to improve the spectacle of racing? Comment below.
We're not sure evo's Richard Meaden would call F1 cars easy to drive...