Apple working on top secret 'iCar' project - driverless electric car planned
Project 'Titan' could be Apple's first true entry into automotive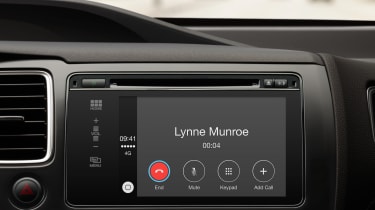 Rumours of Apple producing an 'iCar' have been floating around for a long time, but now it seems, they have more foundation.
According to the Wall Street Journal, Apple has been working on something called 'Project Titan'. A top secret project, it sees hundreds of researchers, designers and engineers working together to make what will eventually become a driverless car.
Now it's entirely possible that Titan gets abandoned altogether, as there are plenty of research divisions and projects within technology companies that never produce products that come to market.
Even so, to learn that Apple is well and truly working on a vehicle of its own is definitely exciting. It wouldn't be the first time Apple has entered into automotive, with its CarPlay in-car entertainment system already making appearances in production vehicles.
The car itself is said to be some sort of people carrier, or SUV, designed to take on Tesla's electric cars. It will be purely electric and, according to rumours, will likely take years to make any sort of public appearance.
evo recently had a Tesla Model S and was hugely surprised by the quality of the technology and performance on offer. You can read all about that here.