How fast are you? Sign up to evo's How Fast Day at Bedford Autodrome
Go up against the clock at Bedford Autodrome; sessions just £100 each - in association with GT Radial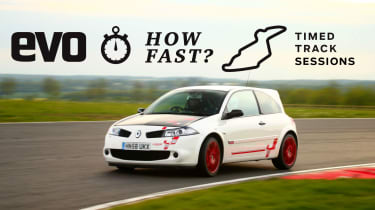 evo has partnered with MSV trackdays to bring you our second round of How Fast sessions, in association with GT Radial. Time is currently running out on tickets, as there's only a few left.
Held at Bedford Autodrome, How Fast days feature F1-style qualifying timed laps and a How Fast Leaderboard, and are amongst the best and safest ways to test your car's and your own ability on track.
In order to give you plenty of time to learn the track and conditions, hour-long practice sessions, limited to 20 cars, are held first. Following this are the timed laps, with each driver allowed two to set their best time. Just three cars are allowed on the circuit during these laps – one on its out-lap, another on its flying laps and the final heading back into the pits.
The structure is not too dissimilar to the one-lap qualifying format that Formula 1 used in the early 2000s, and it's therefore effective at testing both pace and composure when under pressure. It's as close as you can get to competitive motorsport without needing to have a competition licence, and as such, draws in drivers with a wide range of experience levels.
Bedford Autodrome is also the perfect venue to test both car and driver, mixing high and low speed corners with a lengthy straight. It also has massive run off areas and a silky smooth surface, which thankfully makes it forgiving if you make a mistake.
Our road testers will be in attendance in Fast Fleet cars, so this is also a great chance to let them know how good of a job they're doing. Tickets for the event - Saturday 22nd October - are now on sale here.
The day will feature three sessions running between 8am and 4pm, with entry per session costing £100 each.
How Fast days will be run in a similar way to our Track Evenings, also in association with GT Radial. To see what they're like, you can ride with Henry Catchpole in a Porsche 911 GT3 at one of last year's events here.