Win a day driving a Caterham in the Scottish Highlands
Drive a Seven on one of our favourite roads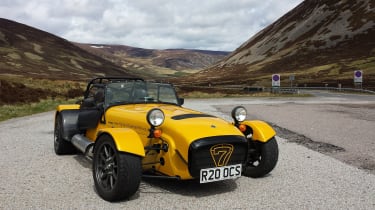 Highland Caterham Hire are offering evo readers the chance to drive a Caterham 7 Roadsport SV for a day across the incredible roads in North Scotland.
All you need to do is head to the Highland Caterham Hire website and work out the total number of miles on its five suggested routes. Post the number on our Facebook page below the link for this article and a winner will be chosen at random.
Competition closes on the 31/12/2015 at 23.59 GMT. Winner will be announced by January 10th.
Terms and Conditions of the hire can be found on the next page.