Renault Alpine reveal date confirmed via Twitter post
Brand new sports car set for launch on the 16th February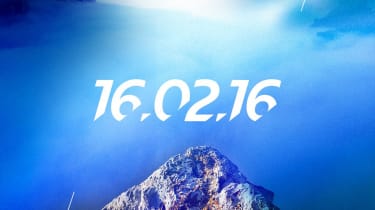 A newly created Renault Alpine Twitter account has posted an image which shows what is believed to be an unveil date for the long awaited sports car.
A single image of a mountain top, with 16.02.16 hovering above it, has been posted to the Alpine account, along with the words 'Rendez-vous at the summit in 3 weeks. Will you be there? '. Previous posts on the Twitter account also show Alpine's iconic A110 in action and ask the question 'what's next in 2016'.
The last Alpine unveiling was back in 2015, with its Celebration concept both appearing at the Goodwood Festival of Speed and on track at Le Mans. Designed as a nod to the A110, it offered hints at to what Alpine might have in store for future road cars.
Before the A110 successor has even been revealed, rumours are already pointing to a range-topping 'RS' version of the car which will feature over 300bhp and go on sale within two years of the entry-level model being released. An SUV is also said to be planned.
The Alpine's engine is believed to be based on the 1.6-litre motor found in the Clio RS, but used here in 1.8-litre guise and mated to a seven speed dual-clutch transmission. It's also mid-rear mounted and in the rumoured range-topping Alpine variant, will put out power to rival a Cayman S.
Prices for the standard Alpine are expect to be around the £50,000 mark, with a launch date still very much TBC. More details will be revealed on the 16th February.