Apple patent suggests rumoured 'iCar' will be controlled using iPhone
No surprises there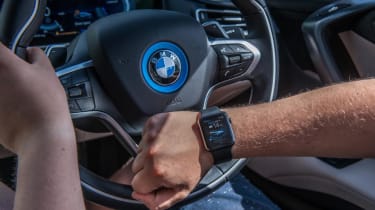 The long rumoured Apple car just got a step closer to reality, following a patent filing for an iPhone-based digital key. Filed on the 24th May, it covers "Accessing Vehicles Using Portable Devices" and looks into using Bluetooth, via the iPhone, to unlock cars.
It wouldn't be the first time an Apple device has had the ability to control a car remotely. The BMW i8 for example can be unlocked using the BMW 'i' app, on both an iPhone and an Apple Watch.
The difference with this new Apple patent is that it allows you to temporarily assign the digital key to other devices, in theory allowing other family members or friends to unlock the car. It also poses some interesting questions about security, particularly if your vehicle unlocking data was kept stored in the cloud. In theory, a hacker could remotely access your car via the internet.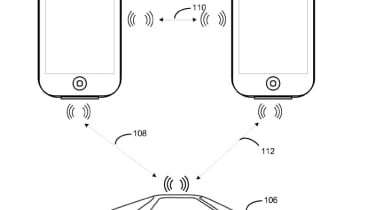 Rumours about the Apple car continue to emerge, supposedly codenamed 'Project Titan', there is still no actual firm evidence that the car exists. A series of high profile hirings by Apple from across the automotive industry definitely suggest something is in the works. The brand has already dipped its toe in the automotive industry with its CarPlay infotainment system, but given its penchant for secrecy, it'll be hard to determine if an Apple car is a reality until it unveils it itself.
In the meantime, smartphone support and connectivity with cars continues to grow. Most major manufacturers now use Apple CarPlay, while premium marques are starting to offer up smartphone applications that bring remote functionality to the car.
If you'd like to learn more about in-car tech, why not have a look at our brand new technology section.