Forza Horizon 3 debuts with first trailer featuring Lamborghini Centenario
New open-world race game set for launch this year
Forza Horizon 3, the next iteration in Forza Motorsport's open world spin-off, will arrive on Xbox One and PC on the 27th September this year.
As is customary for Forza titles, launch materials centre around one particular car. For Forza 6, it was the Ford GT. With Horizon 3, the Lamborghini Centenario is getting the limelight.
>Watch our Lamborghini Centenario video preview here
The new game, which is set in Australia, allows players to race a huge variety of race, road and rally cars across the outback. The announcement trailer shows everything from Ferrari FXX Ks to Ariel Nomads in action. No less than 350 cars will be available to control in the game at launch.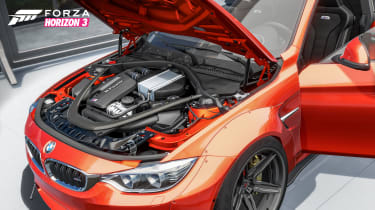 The majority of changes to the new game centre around social and online gameplay, with new features that aim to up the ante of Horizon's online offering. A mode called Horizon Blueprint will allow players to customise the game to exact specifications, from routes, to weather and time of day and then share those conditions with others. These events can then be entered and raced in with friends online.
For those who aren't familliar with Forza Horizon as a concept, the game acts as a virtual car festival, giving you an open world to race around and unlock more and more powerful cars. New off-road elements were added to the last Forza title and here, it looks like that has been extended even further.
Rally cars can now be customised and tuned using a wide selection of parts from real-world manufacturers, while road cars will also be getting the same treatment.
Expect more on Forza Horizon as we get closer to launch, but in the meantime, why not take a look at our list of the greatest racing games of all time.